On July 9th and 10th, CD PROJEKT RED and Netflix presented WitcherCon — a global online celebration of The Witcher franchise featuring numerous panels and announcements related to the world of The Witcher video games and the Netflix series.
Streaming to Twitch and YouTube, WitcherCon was aired over two separate streams containing many fun and eventful panels focused around different aspects of the world of The Witcher — as well as content unique to each stream. Some of the highlights from the event include: Geralt of T-Rivia — where key creators from The Witcher series of games and The Witcher Netflix series competed to test their knowledge in a Witcher-universe themed quiz. Then, in Memories From the Path, developers from CD PROJEKT RED discussed how the digital stories of the games have been brought to life over the years, before revisiting old memories together and reminiscing about the creation of the games.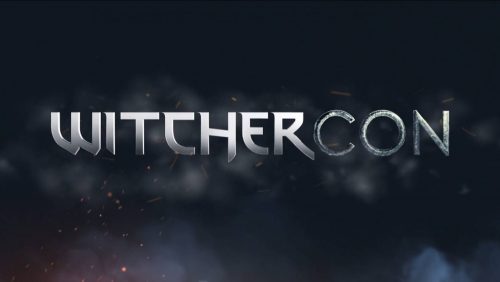 Watch the recordings of the two WitcherCon streams:
WitcherCon – 1st Stream
WitcherCon – 2nd Stream
CD PROJEKT RED also put the spotlight on their expanded Witcher universe in The Witcher: Beyond Video Games — at the heart of which was the reveal of the upcoming comic book The Witcher: Ronin. The comic is stylized in the manga form, and tells an ancient-Japanese-inspired tale which casts Geralt as a monster-slaying Ronin on the hunt of the mythical Yuki Onna — the Lady of Snow.
Spokko, member of the CD PROJEKT family, was also at WitcherCon to present new footage from their location-based AR RPG 
The Witcher: Monster Slayer
. Coming to iOS and Android for free on July 21st, the game tasks players with becoming a witcher themselves, stepping out into familiar surroundings transformed into a dark fantasy realm to hunt down bloodthirsty beasts lurking nearby.
Visit the Monster Slayer Website
What's more, in addition to hosting panels featuring the cast of The Witcher Netflix series at WitcherCon, Netflix also provided sneak peeks and updates regarding the second season of its hugely popular series, and The Witcher: Nightmare of the Wolf anime. As well as fresh looks at both, the release dates for these projects were also revealed during the event, with Season 2 coming on December 17th, and the anime arriving August 23rd.
WitcherCon is also not the only example of CD PROJEKT RED and Netflix's collaboration. Later in 2021, the next-gen edition of The Witcher 3: Wild Hunt will be coming to Xbox Series X|S, PlayStation 5, and PC, and the game will also include bonus items inspired by the Netflix series. The next-gen upgrade for the game will be free for owners of The Witcher 3: Wild Hunt on Xbox One, PlayStation 4, and PC.
For more information regarding The Witcher series of games, visit the official website at 
thewitcher.com
.