World of Tanks Blitz, the hit team-based MMO from online game developer and publisher Wargaming, will return to Amazon's Mobile Masters June 23-24 as one of four featured titles for the second year in a row. For 2018, the Mobile Masters Invitational has moved from Las Vegas to Seattle and will be broadcast from a new state-of-the-art streaming studio. The Blitz crew isn't sitting still, either – giving a warm Seattle welcome to a total of four teams: two from North America, one from Europe, and one from CIS!
With more than 90 million downloads, 250+ armored vehicles and a tactical approach to combat, World of Tanks Blitz allows both mobile and PC gamers to share the battlefield in friendly-yet-deadly tank battles featuring both authentic and alternative historical settings.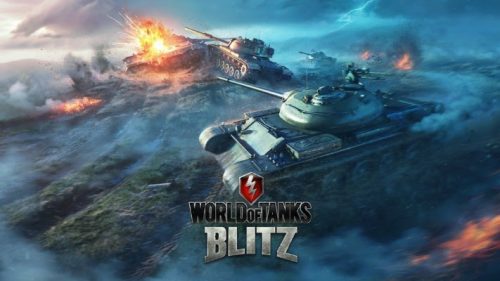 Climbing the Ranks
To define which squads are heading to Seattle, Wargaming whittled down exceptional in-game competition from around the world during the spring season: February 28-April 25.
https://wotblitz.com/en/news/tournaments/results-prof-tournament
The following teams will take the stage at Amazon's Mobile Masters 2018:
Cry About it [PRAMO] — North America
Malice [PNCR] — North America
Ready2Kill [R2K-] — Europe
C4 [C4] — CIS
These elite tacticians will be putting everything on the line to return home with the title of Champion – and a sizeable chunk of the $20,000 prize pool – in another legendary display of skill.
"We're thrilled to take part in Amazon's Mobile Masters once again," says Andrey Ryabovol, product director of World of Tanks Blitz. "To see what was once a regional event evolve and expand across the world – hosting some of the best teams that North America, Europe and the CIS have to offer – is a real treat for developers who live and breathe competition."
To keep up to date with the latest Mobile Masters news, please visit:
https://www.amazon.com/b?node=17742206011
Pricing & Availability
World of Tanks Blitz is available as a free-to-play game on the App Store, Google Play, Steam, and the Windows Store.
About World of Tanks Blitz
World of Tanks Blitz is a cross-platform, free-to-play team-based MMO focusing on fierce tank combat across both authentic and alternative historical settings. Available on iOS, Android, Mac, Windows 10, and Steam, World of Tanks Blitz lets players control over 250 legendary armored vehicles. The unified Wargaming.net ID makes it easy to switch between platforms and devices – seamlessly retaining in-game progress – while extensive cross-platform support allows the World of Tanks Blitz community to play together on a single server.
About Mobile Masters Invitational
Amazon's Mobile Masters Invitational aims to bring the mobile video game community together with competitive eSports. With several tournaments focusing on core mobile games, the Mobile Masters Invitational draws in a unique audience of core and casual players in an arena environment to see who is the leading team in mobile eSports. The Mobile Master Invitational hosts tournaments across the United States and broadcasts live across the world. For more information on Mobile Masters Seattle, please visit https://www.amazon.com/b?node=17742206011 .