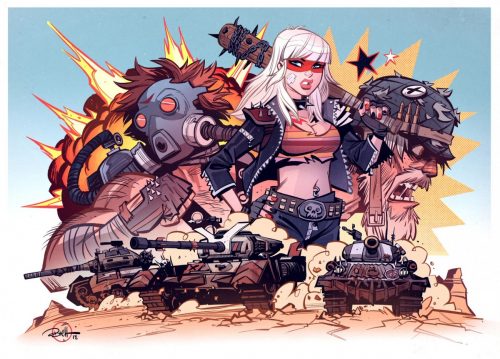 World of Tanks: Mercenaries, the insanely popular multiplayer tank combat game for PlayStation 4 and Xbox consoles, today welcomes a wild crew of miscreants to its roster of tank commanders and their vehicles.
Crafted by famed comic artist Brett Parson, known for his work on Tank Girl and New Romancer, the "Outcasts" line of tanks and drivers are an unusual bunch of maniacs who aim to make their mark on the smoldering battlefield in the most explosive ways imaginable. They're definitely a … blast to play as!
Players can jump into World of Tanks: Mercenaries today and purchase the Outcasts: the Banana Buster (helmed by 40 Watt Club), the Beach Party (crewed by Battalion 23), and the T.A.N.K. (captained by The Buck). Each Outcast features their own unique advantages, command skills, and radical designs.