The British Esports Association, the not-for-profit organization set up to promote and support grassroots esports, has announced changes to its British Esports Championships for students aged 12 and above.
For the first time, secondary schools and further education (FE) colleges in the UK and Ireland will now be able to face one another in the same league. Previously, the school championships were separate to the college championships.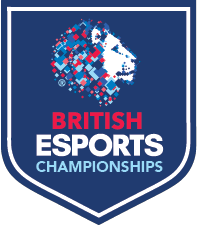 The changes will come into effect from the Winter 2019 Season, which starts on the week beginning October 14th and runs until the week ending December 13th. Teams can sign up to participate here.
The British Esports Championships consist of two seasons of organized competitive PC-gaming each year: Winter 2019 and Spring 2020. The winner of each season will once again face one another at the live grand finals at the Insomnia Gaming Festival in April.
The 2018/2019 winners received jerseys, trophies and professional-level coaching, as well as some in-game goodies – for example our League of Legends winners received the rare Triumphant Ryze skins and coaching from Excel Esports at Twickenham Stadium.
Tom Dore, British Esports Association Head of Education, commented: "Esports is open to everyone. By bringing schools and colleges together, we are not segregating by age, but promoting inclusivity, giving young talent a greater challenge – and being more mindful of our finalists' on-stage time.
"With three age-appropriate games in our Championships – League of Legends, Overwatch and Rocket League – this meant that there were previously six separate Championships and six finals come the end of the season. By amalgamating schools and colleges, not only does this make the Championships more exciting with more participants, it also means we can accommodate more on-stage finals and focus on providing a better quality tournament.
"I'm delighted to announce that all of our eventual 2019-2020 finalists will have on-stage matches in spring 2020 at the Insomnia66 Gaming Festival at the Birmingham NEC."
The British Esports Association has once again partnered with the Twitch Student Program, AoC Sport (part of the Association of Colleges) and epic.LAN for the Championships, which allow students to represent their schools and colleges in weekly matches every Wednesday afternoon.
There will be a separate announcement on our Championships for Alternative Provision (AP) schools at a later date.
Esports is an exciting team activity proven to help improve character development, social skills, behavior and cognition, as well as leadership and communication skills – and even attendance levels. It also has links to computing education, STEM subjects and the development of digital skills and can help students forge a career in gaming or the growing tech and digital industries.
The first season began in October 2018 and the Spring 2019 Grand Finals took place in April 2019 at Insomnia Gaming Festival.
Mark Ward, Head of Computer Science, Business and Vocational Studies Faculty at St. John Fisher Catholic Voluntary Academy, who takes part in the Championships, said: "Being involved in the British Esports Association Championships last year created a huge buzz around school and allowed students to represent their school, who otherwise may not have had the opportunity to do so.
"We started Season 1 with one squad per game and as momentum grew, by Season 2 our squad had pretty much doubled in size. This is only going to grow further looking ahead to the start of the new season.
"Esports allows pupils to develop soft skills such as teamwork, problem solving, working under pressure and communication all whilst 'playing games' and this exciting world is open to everyone – we currently have pupils from years 10 to 13 in our squad, all working together. I'm not sure there are other school-based more traditional sports that allow pupils from different age brackets to compete like this."
Schools and colleges are able to enter multiple teams into the Championships. The entry fee for the British Esports Championships is £25 per school or college for the 2019/20 academic year, plus £5 per team, per game, per season. For example, if a school wanted to enter one Rocket League team for both seasons, this would be £35.
If you are interested in taking part in the 2019/20 national championships, please sign up here. Registration closes on September 30th. For more info, visit our Championships hub or read our downloadable guide here.