Fnatic, and iconic sporting brand Champion released the Fnatic X Champion Night Flower hoodie. The new limited-edition item celebrates the Fnatic DOTA 2 team as they begin their campaign at The International 2019, the biggest event in esports history with a prize pool of $32M.
Taking inspiration from the theme of this year's TI9 tournament, the hoodie combines bold graphics with stunning purple 'Night Flowers' and subtle demonic runes. The design is the result of a partnership between popular DOTA skin designer Clegfx and Hyper Beast skin creator Brock Hofer, both revered in the gaming community and longtime friends of Fnatic.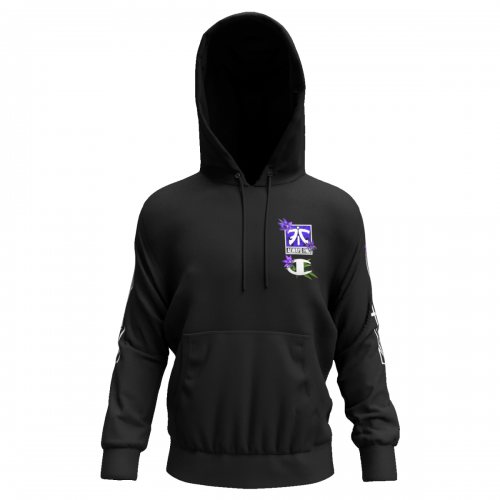 The Fnatic X Champion Night Flower is the second Fnatic and Champion collaboration following the success of the Fnatic X Champion collectors' hoodie, released last November to recognise Fnatic's League of Legends team during Worlds 2018.
The International 2019 is the ninth iteration of the annual DOTA 2 world championship where teams from around the globe will compete for a share of the $32M prize pool, making this the biggest esports event to date.