Free Fire is rallying Survivors to unleash their hearts and fight for freedom as "The Giants' Siege" event reaches its epic climax on March 27. The decisive battle will call Survivors to defend Bermuda against an army of invading giants. But with Bermuda's defenses on its last legs, Survivors will need to muster all of their courage and firepower to emerge victorious.
Survivors who heed the call to arms can look forward to a host of exciting content, including a special interface, Frontline Squad and Away From Keyboard (AFK) missions, and more – all of which will offer plenty of rewards!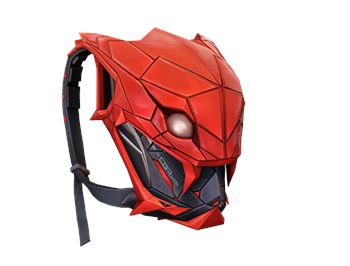 Battle preparations begin immediately upon entering Free Fire
As part of "The Giants' Siege" event, Survivors will be greeted by a special new interface immediately upon entering Free Fire. Manage your contributions to the war effort directly from the new lobby by accessing Frontline Squad and AFK missions.
Survivors can also redeem exciting rewards from the exchange store. Claim additional rewards on March 27 just by logging in.
Join Frontline Squad missions to earn awesome rewards
Do your part to repel the invading giants by participating in Frontline Squad missions and earn awesome rewards such as the Soul Reader surfboard. Survivors will need to defeat four stages of bosses, each with increasing strength. They might seem overwhelmingly strong at first, but Survivors can complete daily and weekly missions to unlock weapons and power-ups that will surely give them the edge.
Earn rewards even when AFK
Join AFK missions in teams and defeat the bosses together to exchange for exciting rewards such as the SKS-Flaming Skull. Survivors can create a maximum of one team and join up to two other teams, with each team able to accommodate up to four Survivors. The bigger the team, the better the rewards, so rally your comrades!
Earn rewards as your play
Just by playing Free Fire, Survivors will get access to special Green and Blue specimens. Collect these specimens by playing and completing matches in both the Clash Squad and Battle Royale modes and you will unlock prizes such as the Master of Death bundle – in this outfit, your enemies won't see you coming.
Join the war effort by downloading Free Fire on the Apple iOS App or Google Play stores.