Guild Esports, the global esports organization co-owned by David Beckham, is proud to announce an elite line-up to join its first Super Stream Sunday – taking place on the 28th March, 5-10PM GMT on Twitch & YouTube. Super Stream Sunday is Guild's first online gaming festival – where headline names will compete alongside its roster of professional gamers and content creators.
Topping the lineup is Tom Grennan & Conor Maynard. Tom is fresh off the back of a first number one album, two singles in the UK top-40, and a string of sellout shows announced across the UK. Conor is a world-renowned performer, most recently seeing rapid success on YouTube and being granted a Diamond play button for 10 million subscribers.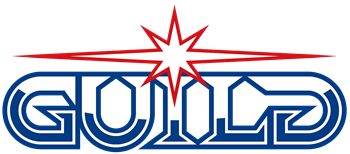 The big question is – can they handle the heat of competitive gaming?
Self-confessed FIFA fanatic Tom will not only be testing his skills alongside the best in the business in Guild's professional athlete Niklas Raseck, but he'll also be competing with prince of grime Yizzy. Yizzy continued his rapid rise to fame last year with his aptly titled track 'Grime' with the critically acclaimed JME, and also made a track for Guild to mark the launch of its first lifestyle apparel line.
Meanwhile Conor will be battling it out for Rocket League bragging rights alongside leading streamers and entertainers Randolph & Nathan Dawe. Rapper Randolph is known for his passion for all things gaming, while Nathan most recently collaborated with Little Mix on the smash hit 'No Time For Tears'.
They're joined by the multi-talented Talia Mar, who will take part in the variety gaming segment of the show. An established singer, YouTuber & content creator, and rising streamer, few have seen the range of successes that Talia has. Alongside her will be rapper and cultural icon Big Zuu, who has recently taken his talents outside of the studio and into the kitchen with his first book launch and the hugely popular TV program 'Big Zuu's Big Eats'.
Hosting the variety session will be Guild's very own Gee Nelly, leading streamer and content creator and founder of the Nelly Nation. Gee is best known for her variety gaming streams and interaction with her loyal followers. Also taking part in the session will be a host of other creators, including Harrie, SnowMixy & Niki Nihachu. Niki's success in the scene has seen her gather nearly 1.5 million followers on Twitch.
Meeting them there will be leading entertainer and streamer Harry Pinero. Harry will have to keep up with Guild's recently crowned #1 EU Fortnite Team as he tests his shooting aim in the Fortnite section.
The stream will be broken into hour long segments, each with a different host and guests.
Yizzy commented, "No one is doing things like Guild at the moment. They recognize how culture crosses over and comes together – from gaming, to music, to entertainment. I'm looking forward to testing my gaming skills against some of the best players in esports, and linking up with other talented performers".
Danny Lopez, Director of Brand & Content at Guild added: "It's been a dream of mine to create a festival style extravaganza that showcases all of Guild's talent, and merges all aspects of youth culture; music, sport & entertainment. Super Stream Sunday brings that dream to life, enabling us to share entertainment with people from all different backgrounds & interests through the power of gaming".
With something for everyone, Super Stream Sunday is an event you won't want to miss! Come and drop in from 5pm GMT on March 28th at twitch.tv/guildesports