The Gfinity Elite Series Season 3 finals reached a dramatic final this weekend as Rocket League favourites, Vitality stood victorious and claimed first place against rivals Team Envy. The season drew to a close as Nordavind celebrated a famous win against FNATIC for the Street Fighter V crown, bringing the Gfinity Elite Series Season 3 to an epic finish.
The finals took place at the Gfinity Esports Arena in London and was streamed live to millions of viewers on the Gfinity Facebook page.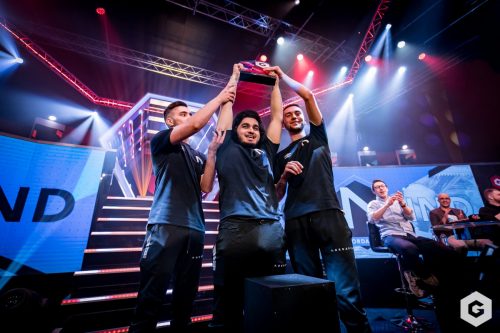 After eight weeks of adrenaline-fueled moments and shocking results, Rocket League kicked off the final day of the Elite Series Season 3 tournament. Envy stormed to an early lead, winning the first game convincingly. Vitality responded in kind and took the next game in a comfortable winner.
Envy seemed set to extend their lead by a couple more games, but Vitality managed to claw their way back from losing situations to force two overtimes, before winning them both!
Finally, after Vitality leading the final game 1-0 for a long time, Envy managed to equalize in the final moments to force overtime. However, Vitality would prove that OT is where they shine with one final goal to win the game, and the series, 4-1.
After a season of fisticuffs and fireballs, tonight Nordavind and FNATIC threw down in the Elite Series Season 3 Street Fighter V grand final!
Nordavind got off to an early start with another amazing show from their star performer Arman 'Phenom' Hanjani, making short work of French ace Chris 'Akainu' Onema.
Imad 'Zera' Khettab managed to pull one back for FNATIC, but Nordavind got back on the winning track quickly with an incredible comeback from Elias 'Saltykid' Ekberg against FNATIC's leader Shakil 'Shakz' Ghazi.
Finally, a runback between Phenom and Akainu was far closer than the first time, but Phenom just managed to squeeze out the win – remaining unbeaten for the entire season, and grabbing the final victory for Nordavind 4-1.
News of Vitality and Nordavind taking top place in each of their games to join FNATIC as FIFA champions rounds-off the Elite Series Season 3 winners for this season.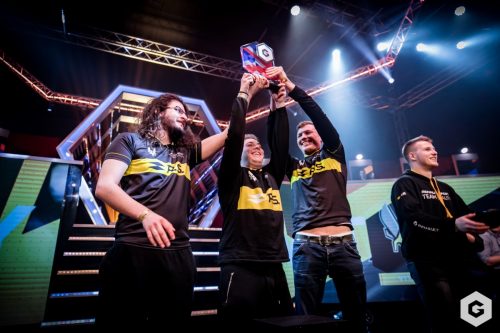 Rocket League winner, Philip 'Paschy90' Paschmeyer from team Vitality said, "we could not be happier to have won the Elite Series. There was some really tough competition this season and everyone put their heart and souls into fighting for their team week in and week out. We can't wait to battle it out again next season!"
Street Fighter V winner, Arman 'Phenom' Hanjani from team Nordavind said, "The last eight weeks have been so much fun and a real learning curve for all of us atNordavind. We have gone up against some of the world's best Street Fighter players and we have grown professionally and as a team so this really is the best feeling ever to have won."
Tom Halls, Head of Strategic Development & Franchises at Gfinity said, "This season has undoubtedly been bigger and better than ever before. Each of the three winning teams have fought hard and trained tirelessly to become worthy winners in their division for this season. We've seen the highest standard of game play ever before and have been delighted to welcome new teams from across Europe to compete in in the Elite Series. We can't wait to see new and returning talent again in season 4".
Fancy your chances as in the next Elite Series tournament? Enter the Challenger Series Season 4 by visiting the Gfinity website.