Capcom announced dates and details for the North American Regional Finals and Capcom Cup 2019.
This year's NA Regional Finals takes place on November 16-17 at the HyperX Esports Arena in Las Vegas, Nevada. Don't forget, is the final of three all-new Super Premier Events introduced to CPT 2019.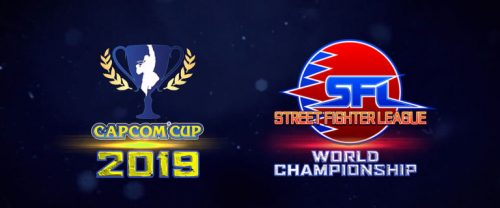 The event will feature the open tournament, where players from all regions can compete for one last attempt at Global Leaderboard Points in order to qualify for Capcom Cup 2019. As has been tradition these last few years, eight of the top players from the North America region will compete for one of the final coveted Capcom Cup 2019 qualifying spots in the Regional Finals.
Capcom Cup 2019 returns to Southern California for three days of the best SFV:AE competition in the world on December 13-15. The Last Chance Qualifier returns to determine the final qualifying spot for Capcom Cup. From there, 32 of the best SFV:AE players in the world will battle it out in Los Angeles to be crowned the 2019 Capcom Cup Champion.
That's not all. For the first time ever, we will be hosting the Street Fighter League World Finals. The champions of Street Fighter League: Pro-US 2019 and Street Fighter League: Pro-Japan 2019 will face off at Capcom Cup to determine which team is the best in the world!
Registration for both NA Regional Finals and Capcom Cup 2019 LCQ will open soon. Make sure you follow Capcom Fighters on Twitter for news and updates.
About The Capcom Pro Tour  The CAPCOM PRO TOUR (CPT) is Capcom's premier league for Street Fighter esports. Players from across the globe battle through a yearlong tournament circuit in order to claim one of the 32 qualification spots for the year end Capcom Cup championship. With official events across the world, and even more independently run tournaments involved, the CPT showcases the very best that competitive gaming has to offer. For more information about the tour visit https://capcomprotour.com/.
About Street Fighter V  Street Fighter V: Arcade Edition includes all base content from the original Street Fighter V release, Arcade Mode and a code for Character Pass 1 and 2 content, which includes 12 playable characters and 12 premium costumes. Powered by Unreal Engine 4 technology, stunning visuals depict the next generation of World Warriors in unprecedented detail, while exciting and accessible battle mechanics deliver endless fighting fun that both beginners and veterans can enjoy. Challenge friends online, or compete for fame and glory on the Capcom Pro Tour. Street Fighter V: Arcade Edition is available now exclusively for the PlayStation 4 and PC.