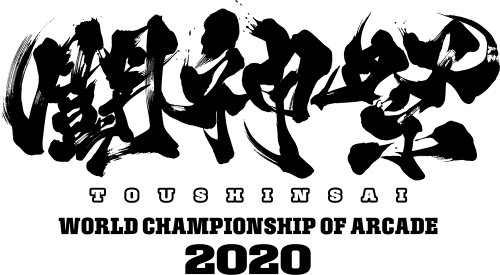 TAITO® Corporation announced that they will hold a qualifier in Las Vegas, Nevada for the largest competition in e-ARCADE SPORTS, TOUSHINSAI™ 2020 ~World Championship of Arcade~.
TOUSHINSAI, the largest competition in e-ARCADE SPORTS, has been held in Japan by TAITO since 2015. The fourth, and most recent TOUSHINSAI competition, held in 2018-2019, attracted more than 6,000 players from all over the world who brought their best skills to compete for the top position in each category.
Now, with the cooperation of CAESARS ENTERTAINMENT®, INC., TAITO will hold a TOUSHINSAI 2020 qualifier for the very first time in North America, bringing the tournament to more people across the world. The qualifier category will be "Street Fighter® V Type Arcade." The winning team will receive a qualification ticket – the "Golden Ticket"* – that allows them to join the finals tournament to be held in spring 2020, in Tokyo, Japan. Paid, round-trip flights to Tokyo, Japan for three winning team members will also be awarded, compliments of CAESARS ENTERTAINMENT.
Las Vegas Qualifier for TOUSHINSAI 2020 details
Date/Time: August 1st 2019, 12PM-6PM PT
Location: "The Wall" eSports Gaming Lounge, Rio Las Vegas Hotel & Casino
Category: "Street Fighter V Type Arcade"
"Street Fighter V Arcade Edition" for PC (STEAM™) will be used in Las Vegas Qualifier
Rules: 3-on-3 team battle, Single-elimination tournament
Entry fee: $20 per person; ($60 per team)
Full ruleset, prize details, and eligibility requirements available at: https://form.taito.co.jp/a.p/363/
Player Registration Form opens at 10AM JST, Friday, June 28th, 2019
https://form.taito.co.jp/a.p/363/
Registration will end at 11:59PM JST, July 21st, 2019. A maximum of 64 teams may sign up. A notification will be sent to the representative email address if the application is successfully completed. This notification does not mean your registration has been completed. Your registration will be completed along with the notice sent afterwards determined by your application order.*Golden Ticket includes 3 economy-class, round trip tickets to Tokyo (up to $1,500 each); no plane tickets will be given to residents of Japan; the schedule of the final tournament will be determined at a later date; no hotel or other transportation accomodations will be provided; if the winning team cannot be contacted or cannot participate in the final tournament, the prize will be offered to the next placed team; winning team is responsible for obtaining their own passports and any required visas for travel to Japan; see full rules at https://form.taito.co.jp/a.p/363/ for further details on rules and restrictions.
About "TOUSHINSAI"
A nationwide fighting game competition held by Taito in Japan to determine the top skills of e-ARCADE SPORTS. Winners of store qualifiers and area finals held at arcades all over Japan will gather at the winners tournament to determine the top player. A final on-site open qualifier to determine the last competitor, official collectible merchandise sales, and demos of the latest fighting game tiles will also be located at the winners tournament held in Tokyo, Japan. The winners tournament will also be live-streamed worldwide.
About Street Fighter V
Street Fighter V: Arcade Edition includes all base content from the original Street Fighter V release, Arcade Mode and a code for Character Pass 1 and 2 content, which includes 12 playable characters and 12 premium costumes. Powered by Unreal Engine 4 technology, stunning visuals depict the next generation of World Warriors in unprecedented detail, while exciting and accessible battle mechanics deliver endless fighting fun that both beginners and veterans can enjoy. Challenge friends online, or compete for fame and glory on the Capcom Pro Tour. Street Fighter V: Arcade Edition is available now exclusively for the PlayStation 4 and PC.