By Blizzard Entertainment
To help get you ready for the 2019 Overwatch League season, we've assembled previews for all 20 teams.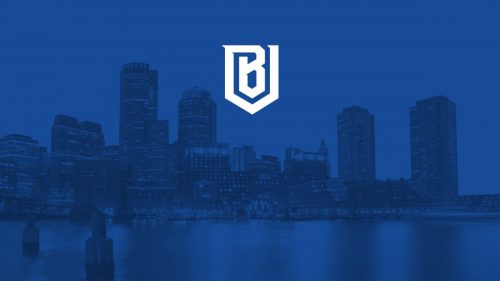 BOSTON UPRISING
Joined Overwatch League: July 2017
Division: Atlantic
Academy Team: Uprising Academy
2018 RECAP
Boston's roster was originally constructed with the idea of assembling players that are coachable and aligned on winning as a team. Boasting an international roster, the Uprising got off to a good start in Stage 1 with a 6-4 record, then repeated that same success in Stage 2, again going 6-4. Everything clicked in Stage 3, as the team put together the first and only 10-0 stage record thus far in the league. In the Stage 3 playoffs, the Uprising dispatched the Los Angeles Gladiators before being shut out at the hands of the New York Excelsior in the title match. The season unraveled for Boston in Stage 4, when they lost their first five matches en route to a 4-6 mark. Despite the stumble, Boston still qualified for the season playoffs, landing in the third seed. Facing the Philadelphia Fusion in the quarterfinals, the Uprising were unable to recapture their winning ways, dropping the best-of-three series 2-1.
2018 TEAM STATS AND LEAGUE RANKINGS
FINAL BLOWS
OWL RANK
ELIMINATIONS
OWL RANK
DEATHS
OWL RANK
HERO DAMAGE
OWL RANK
34.36
3rd
85.77
2nd
34.12
8th
35,779.33
1st
DAMAGE TAKEN
OWL RANK
HEALING
OWL RANK
ULTS USED
OWL RANK
ULT ELIMINATIONS
OWL RANK
9,498.73
8th
17,420.41
12th
32.19
2nd
3.73
5th
All stats per 10 minutes.
ROSTER ANALYSIS
Find out what the casting team thinks about the Uprising's lineup.
More: 2019 roster
KEYS TO SUCCESS
Overwatch League analyst Josh "Sideshow" Wilkinson offers his thoughts on what Boston needs to focus on this season:
Once again, fans and experts alike are sleeping on Boston's remaining core of Young-Jin "Gamsu" Noh, Lucas "Note" Meissner, Min-Seok "Aimgod" Kwon, and Kristian "Kellex" Keller. Tanks and supports have long been the most important part of Overwatch rosters, and Boston's primary key to success this season is proving that their core functions as well as it did in the inaugural season. Their system must still operate.
In Week 1, it could be exceedingly tough to put points on the board with a new—and, on paper, weaker—DPS lineup, of which one, New Zealander Kelsey "Colourhex" Birse, is suspended. Boston is not expected to beat the NYXL, but a win in their second match of 2019, against Houston, could prove to be hugely important when playoff time rolls around.
The inner workings of the Boston Uprising are a mystery to those on the outside. If you believe it fair to give general manager Chris "Huk" Loranger credit for the organization's stellar player scouting in 2018, his ability to pluck talent from obscurity will be key this season as well. His faith has been put into two new DPS recruits, Colourhex and Jeffrey "Blase" Tsang, but even if these two newcomers are duds, Huk still has time to make some intelligent midseason pickups to save Boston's season. He may need one before the season, in fact, to fill in for Colourhex during his two-game suspension.
The final key to success for Boston is their work ethic. With former Los Angeles Valiant coach Jordan "Gunba" Graham now in charge, it is likely that the Uprising have made use of the offseason to develop playstyles beyond the clinical dive they were known for in 2018.
Catch the Boston Uprising in action in their season opener against the New York Excelsior on Thursday, February 14 at 5:30 p.m. PST. All 2019 season matches will be available live and on demand on overwatchleague.com, the Overwatch League app, our Twitch channel, MLG.com, and the MLG app.