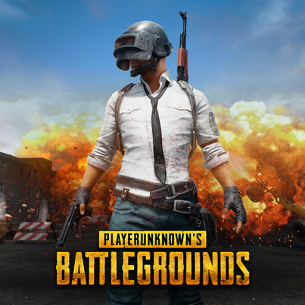 PUBG Corporation (PUBG Corp.) announced that it is bringing PlayerUnknown's Battlegrounds (PUBG) to the Sony PlayStation®4 Computer entertainment system on December 7. PUBG is rated PEGI 16 and is available for pre-order globally at participating retailers and on the PlayStation Store. Additional bundles are available with offerings available only during pre-order.
"We're excited to expand our PUBG service and introduce new communities to our Battle Royale game" said Changhan Kim, CEO, PUBG Corp. "PlayStation has developed an amazing community of passionate gamers and we can't wait to join them this holiday season"
PUBG on PlayStation 4 will launch with three iconic maps: Erangel, Miramar, and Sanhok. The game will include all major features, ranked system, event mode, achievements and much more. PlayStation 4 players that pre-order the game will receive two exclusive items for PUBG: Nathan Drake's outfit from the Uncharted series and Ellie's backpack from The Last of Us.
PUBG for PS4 is enhanced for PS4 Pro systems, including support for High Dynamic Range (HDR) lighting on compatible TV sets."
PUBG will be available in three different pre-order bundles, available until the launch on December 7:
Looter's Edition
Survivor's Edition

Base Game
Survivor Pass: Vikendi*
2,300 G-Coin Pack
20,000 BP

Champion's Edition

Base Game
Survivor Pass: Vikendi*
6,000 G-Coin Pack
20,000 BP
*"Survivor Pass: Vikendi" in the Survivor and Champion pre-orders offers an additional progression path for fans to claim extra rewards in-game. The Survivor Pass will also be sold separately, and will be available on PC, PS4 and Xbox One. More information on Vikendi and the upcoming Survivor Pass will be revealed soon.