Tencent Games and PUBG Corporation released the full version 0.13.5 content update for PLAYERUNKNOWN'S BATTLEGROUNDS MOBILE (PUBG MOBILE). As a key part of the update, players can now mow down the competition with the all-new PP-19 submachine gun. Additional features, updates to Team Deathmatch Mode and other tweaks are also part of the free update available on the App Store and Google Play.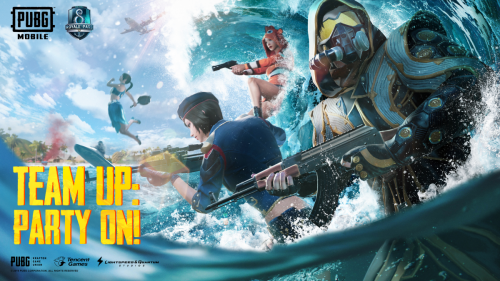 Full details for the 0.13.5 content update include:
PP-19 Submachine Gun – The latest addition to PUBG MOBILE's deadly arsenal of weapons arrives just in time for Royale Pass Season 8. Players can now experience the awesome force of the fully automatic 53-round magazine loaded with 9mm ammunition;
Third Person Perspective (TPP) Mode – Just one month after the blockbuster success of PUBG MOBILE's Team Deathmatch Mode, players can now experience the rapid-fire action in Third Person Perspective;
Royale Pass Season 8 – This summer, PUBG MOBILE sails out to sea for an unprecedented nautical season, packed with unlockable and equippable lost treasures of the ocean;
Additional System Upgrades – Today players can experience redesigned season interfaces made to be more intuitive, along with updates and improvements to the Subscriber BP Shop, Title Effects, Crate Names and more.
In addition to the overhaul of fresh content, Tencent Games and PUBG Corporation reveal a roster of new summer events for PUBG MOBILE players and partners. Community members can celebrate Royale Pass's one-year anniversary with even more exciting content and earnable rewards.
PUBG MOBILE is available to download for free on the App Store and Google Play.
ABOUT PUBG MOBILE
PUBG MOBILE is based on PLAYERUNKNOWN'S BATTLEGROUNDS, the phenomenon that took the world of interactive entertainment by storm in 2017. Up to 100 players parachute onto a remote island to battle in a winner-takes-all showdown. Players must locate and scavenge their own weapons, vehicles and supplies, and defeat every player in a visually and tactically rich battleground that forces players into a shrinking play zone.