The PLAYERUNKNOWN'S BATTLEGROUNDS Continental Series (PCS) 1 Europe Grand Finals will kick-off on Saturday 27 June at 18:00 CEST as 16 of the region's top rosters enter the battlegrounds to compete for a larger share of the $200,000 USD prize pot. To mark the occasion, PUBG esports has re-introduced the Pick'Em Challenge on PC and Console – where fans have the opportunity to win exclusive in-game skins by successfully predicting the tournament winner. To obtain voting coupons for the Pick'Em Challenge, fans can buy PCS1-themed digital items via the PUBG store. Purchases will also support teams, with 25% of revenue going back to participating rosters.All coupons must then be used by 2 July.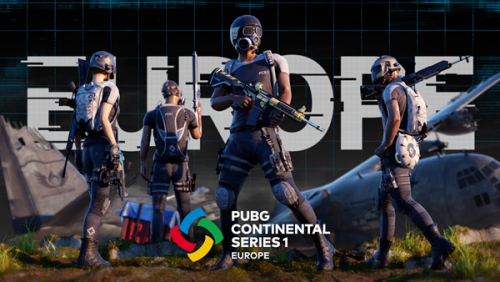 The 16 finalists, who qualified from the PCS1 Europe Group Stage, are: Tornado Energy, Team Liquid, Tempus, Redline, UNITY, Istanbul Wildcats, Northern Lights, The Nuclear Penguins, TSM, Omaken Sports, FaZe Clan, ENCE, GameFraym, Natus Vincere, With Potential and Blaze Esports.
The Grand Finals will take place across two weekends, from Saturday 27- Sunday 28 June and from Saturday 4- Sunday 5 July at 18:00 CEST, and as ever fans can follow all the action live on the following channels:
A team of expert analysts and casters featuring Tobias "TheNameIsToby" Wiinblad, James "Kaelaris" Carrol, Lauren "Pansy" Scott, Martin "Avnqr" Gøth, Richard "TheSimms" Simms and Steven "Toffees" Pierce will be on hand to guide fans through all the matches.
Hot on the heels of the PCS1 Europe Grand Finals, registration for the PCS2 Europe Open Qualifiers will start on Tuesday 7 July.
To keep up with all PUBG Europe esports news, please visit the official site