The IGDA Foundation (IGDA-F) has partnered with Take This, the Global Game Jam, and the Games and Online Harassment Hotline to create the Stay in the Game Relief Fund. Running from today through May 21, the initiative aims to raise $100,000 and help fill a gap in the non-profits' programs and funding efforts resulting from event cancellations and postponements in light of the COVID-19 pandemic.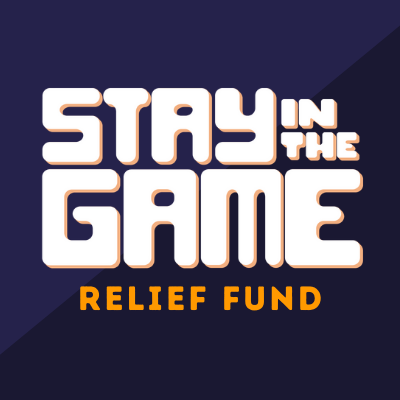 The Stay in the Game Relief Fund is seeking $50,000 in crowdfunded donations on top of $50,000 in corporate matching secured from companies including Riot Games, Devolver, Double Fine, Robot Teddy, Splash Damage and Six To Start among others. Streamers will also conduct charity streams to raise funds for the cause throughout the two-week duration.
These four organizations work to decrease stigma and support the mental health of game lovers and creators, create supportive environments around the world for entry into this creative industry, and pave the way for a gaming community as safe and inclusive as it is innovative.
"The work of our organizations is more important than ever right now. Not having physical events means fewer opportunities for marginalized groups to network, and good mental health will be critical for everyone to survive these trying times," said Nika Nour, executive director, IGDA-F. "We organized this fundraiser in only a short amount of time, making it a perfect example of what four ambitious, strong women achieve when coming together to solve problems."
For more information or to donate to the cause, please visit the Stay in the Game Givebutter page.