Wargaming announced its plans to bring World of Tanks to Steam. Once live, both players of the regular PC version and Steam users will be able to fight side by side in the immersive PvP battles the legendary F2P strategic shooter is known for. The Steam version will be available to new accounts only but will feature everything its PC counterpart has to offer.
"We've always wanted to make sure World of Tanks was available to everyone, so it's a natural step that we welcome the Steam community to our family," states Max Chuvalov, Global Publishing Director, World of Tanks. "Soon, Steam users will be able to enjoy the hard-hitting battles only our game provides, and we really hope they enjoy them!"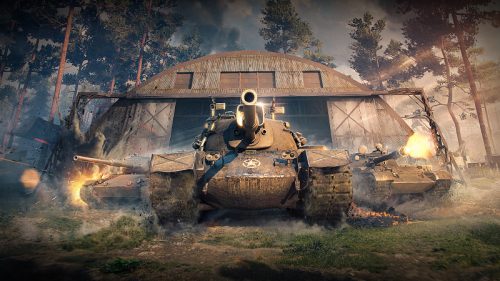 For the first time, Steam players will be able to master more than 600+ vehicles, hone their tanking tactics and skills and experience World of Tanks' unique combat. The Steam version will launch later this year. For more information, check out the Steam page.