Youth Cancer Europe (YCE) announced that it'll be hosting its first ever Charity Esport Tournament on September 5th and 6th, 2020. The tournament will take place online with participants from all over Europe with the aim to raise funds for the work carried out by the patient organization, which represents half a million young people affected by cancer, aged 18-39 across 31 countries, while also addressing mental health in both the cancer and gaming communities.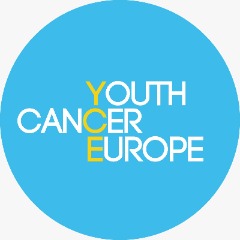 Amateur teams wishing to join YCE's CSGO tournament can do so by registering here: https://bit.ly/YCE_CSGO_Tournament
The unprecedented impact of Covid-19 on healthcare systems across the world has caused tremendous side effects. The impact has been felt not only on the immediate treatment of other diseases. Access to medicines and access to screening have been disrupted. The delivery of mental health services and psychosocial services has been disturbed, as well as much else. With the focus shifted towards coronavirus and the search for a vaccine, areas of healthcare not immediately related to the virus, as well as charities and patient organizations worldwide, have been heavily affected in the last three months by huge funding shortages that ultimately put new and future patients at increased risk.
YCE's tournament, hosted in partnership with FaceIt, invites both pro and amateur CSGO teams to come together to help raise funds for a much needed cause. Pro CSGO teams including Portugal's GTZ Bulls and Denmark's Tricked, with more to be announced, will give amateur teams the opportunity to test their skills against them, with the added incentive of a chance to win some awesome prizes! The first stages of the tournament will be held on September 5th, while the semifinals and finals will take place on September 6th and broadcast live via Twitch, with a pro caster and observer to be announced soon!
Mental health, which will be the central theme addressed by Youth Cancer Europe in its 2021 Global Summit, is also a cause close to the heart of many gamers and Esports players in particular, giving the tournament an excellent platform to raise much needed awareness for both collectives.
The idea for the tournament was spearheaded by Emi Schipor, a young cancer survivor from Romania, steering committee member of Youth Cancer Europe and passionate gamer. About the tournament, Emi says: "Cancer treatment can prove to be a very isolating experience. So not only did my time in hospital allow me to discover my passion for gaming, but by immersing myself in a different world, I was able to make my time there much more manageable. Connecting with online gaming communities, in a way, brought me back into the world that I had only recently been disconnected from; and that was a key factor in keeping my mental health in check. As a passionate gamer and patient advocate, I want to bring these two worlds together to help raise much needed funds for our organization in these unprecedented times, while also flying the flag for mental health awareness for both of our communities ahead of YCE's 2021 Global Summit. I'm very much looking forward to bringing pro and amateur teams together for this and joining in on the fun this September!"
Amateur teams of five can join the tournament by making a donation and registering in the link here. Donations can also be made during the tournament's live stream of the semifinals and final on Twitch on September 6th. Keep an eye on YCE's tournament page for more details.
For more information about Youth Cancer Europe please visit www.youthcancereurope.org