On October 18-20, the 10th annual CTWC, a tournament organized by avid Tetris fans, returns at the Oregon Convention Center during the Portland Retro Gaming Expo, where Tetris masters from around the world compete against each other playing the 1989 NES version of the Tetris game for a chance to win the coveted CTWC trophy and their share of $10K in total cash prizes.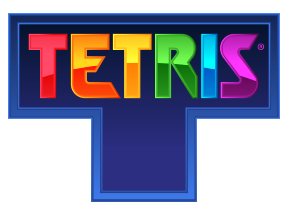 Competitors will include returning champions Joseph Saelee (2018), Jonas Neubauer (2010, 2011, 2012, 2013, 2015, 2016 and 2017), Harry Hong (2014), European champion Svavar Gunnar Gunnarsson, Japanese Tetris Grand Master Koryan, and many other players featured in the award-winning documentary Ecstasy of Order: The Tetris Masters.
Entry fee for the CTWC is $20. Entrants can make as many qualifying attempts as time permits. For details, prizing and rules for all tournaments, please visit http://thectwc.com/rules/.
CTWC to also feature:
Fun Tetris Game Demos: Attendees can demo TETRIS® EFFECT by Enhance,  available on PlayStation®4, with optional support for PlayStation®VR, and on PC via EPIC Games Store, with support for VR Oculus Rift and HTC Vive.  AtGames® Digital Media Inc. will also showcase its new Legends Ultimate arcade machine, featuring hundreds of classic arcade and home video games in a full-sized arcade unit.
Additional Sponsors Include: The Tetris Company, Inc., Portland Retro Gaming Expo (PRGE), Shack News, Super Impulse, Paladone, CogWorks Laboratory, PriceCharting, Swedish Columbia, The Gaming Stadium, Total Radness and WiseApe Tea.
Portland Retro Gaming Expo at the Oregon Convention Center
777 NE Martin Luther King Jr. Blvd., Portland, OregonThe CTWC finals will be livestreamed on Sunday, Oct. 20 at
https://www.twitch.tv/classictetris
CTWC SCHEDULE:
Friday, Oct. 18
3:00 pm – 5:00 pm: Mini-tournaments
Saturday, Oct. 19
10:00 am – 4:00 pm:  NES Qualifying Rounds
4:30 pm – 6:30 pm: Seeds 17-48 compete in a "Round Zero" to advance to the 32-player tournament bracket Main Event on Sunday
Sunday, Oct. 20
10:30 am – 1:15 pm: Early Qualifying Rounds – Top 32 and Top 16
2:00 pm – 4:55 pm: Qualifying Rounds – Top 8 and Top 4
5:00 pm – 5:40 pm: Final Championship Round – Top 2
5:40 pm – 5:50 pm: Classic Tetris World Championship Award Presentation
About the CTWC
To learn more, visit http://thectwc.com/.
Watch live video from ClassicTetris on www.twitch.tv