The British Esports Association, the not-for-profit organization set up to promote and support grassroots esports, has partnered with Confetti Institute of Creative Technologies to deliver a live grand finals for the 2020-21 British Esports Championships.
The Championships are a series of competitive gaming tournaments for students aged 12+ in schools and colleges across the UK. Its three age-appropriate team-based games are League of Legends, Overwatch and Rocket League.
Confetti's live events venue, Metronome in Nottingham will host the grand finals on July 3rd. It will feature six finals, covering Division 1 and Division 2 in each game. The grand finals will be an all-day event, with each final played on stage. There will also be interview and practice areas, as well as various pop-ups and activities planned for the students to get involved in.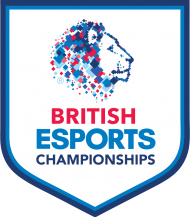 British Esports and Confetti are working together to ensure all safety precautions are made, and that the finals are held in accordance with government guidelines.
School and college champions will receive jerseys, trophies and professional coaching from some of the UK's top esports teams.
The finals will give student teams the experience of performing on stage to a live audience, as well as online viewers via the British Esports Twitch channel and Confetti's Twitch channel.
Metronome features a 400-seat auditorium, with the Championships finals likely to host a smaller number. The live audience will be restricted to limited capacity as per current guidelines.
With many students playing their Championships matches remotely due to recent nationwide restrictions, the live finals enables British Esports to reward and celebrate students' achievements and skills after a challenging year for all schools and colleges.
The first live Championships took place in April 2019, with one student participant, Robert 'TooneXx' Catley, describing the experience as 'honestly the best moment in my life, being able to play on stage proudly representing the Sunderland Seers'.
Confetti Institute will handle production of the Championships finals, including the physical event and the online streams. British Esports will be organizing the event and supplying the talent, including admins, host and casters. The full schedule and talent are to be confirmed in the coming weeks.
Confetti runs its BSc (Hons) esports production degree and the level 3 BTEC in esports production. With Confetti producing the BEA Championships finals, its esports production students will be able to gain a taster experience of the esports industry by shadowing, working and learning valuable skills alongside their peers and lecturers.
This announcement follows the news that Confetti will be launching a cutting-edge esports complex in Nottingham later this year – Confetti X – for its students and the wider industry to access.
Confetti Media Group CEO, Craig Chettle MBE, said: "It is an honor to be hosting the British Esports Championships finals here at Confetti. Esports is a huge focus for us, having recently launched two new courses for college and degree-level students, and a cutting-edge esports complex – Confetti X – scheduled to open later this year, putting Confetti and Nottingham at the forefront of esports in the UK."
British Esports chair, Andy Payne OBE, added: "We're delighted to be bringing the British Esports Championships grand finals to a live venue once again. It's been two years since our finals were held at a physical event and we're excited to get the students together to take part in what I'm sure will be another memorable finals. We'd also like to say a big thank you to Confetti for supplying the venue."
"If there are any changes to the current nationwide restrictions, the grand finals will be updated accordingly in line with government guidance, as the safety of our participants is paramount."
The Championships adopted a new format for the 2020/21 year, with the winter season hosting large group qualifiers determining a team's placement into Division 1 or Division 2 in the spring season. The top teams from each division then moved on to the playoffs stage.
Keep up to date with the British Esports Championships here.