Mario, Space Invaders and several other classic video game characters, alongside new characters from indie games, will soon find a one-day home in the lobby of the Akron Art Museum. Open World Arcade, a family-friendly arcade event, will showcase some of the classic video games that inspired the artists whose work is featured in the museum's current exhibition, Open World: Video Games & Contemporary Art. Combined with the classic games, visitors will be able to play a diverse selection of indie video and tabletop games, designed by game developers from across the U.S., including some from Northeast Ohio. The indie developers also will be present to talk about their games with visitors. In addition to the artwork in the Open World exhibition galleries, guests can try out a number of analog games in the collection galleries during the arcade. Visitors will also be able to cheer on the University of Akron Zips esports team as they play Rocket League in the museum auditorium.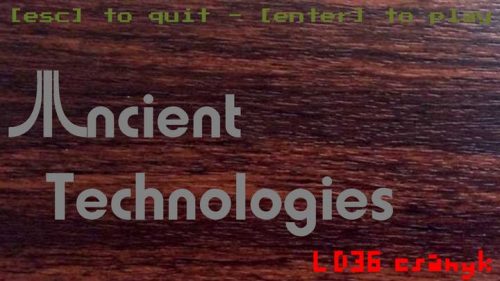 Open World Arcade is Saturday, December 7, 2019, from 11:00 A.M. to 5:00 P.M. Guests are asked to register for one of three gaming sessions: 11:00 A.M. – 1:00 P.M., 1:00  – 3:00 P.M., or 3:00 – 5:00 P.M. Guests of the first two sessions are not required to leave after their session. Registration is available at http://bit.ly/AAM_OWA_tix and includes admission to the museum galleries.
Deputy Director and Chief Experience Officer Seema Rao said, "Open World Arcade is a great way to experience the Open World exhibition because visitors will be able to make a direct connection between video games and their influence on the work of the artists. The arcade and exhibition are opportunities for families to connect with each other on many levels, from talking about some of the dominant themes that recur in video games, to being able to talk to real-world, working game designers about the ideas behind their games, and how they do what they do."
A panel of selection judges consisting of museum staff and game experts chose 17 indie video and tabletop games for the arcade from a pool of over 70 submissions that were offered for consideration between March and June 2019. Indie games are created without the financial or creative support of large publishers. In making their selections, judges looked at novelty, professional polish, aesthetics, quality of game experience and "wow factor." The submissions did not need to have an art focus.
Rao said, "We mainly wanted to see amazing games, regardless of the subject matter. We've gathered a great collection of fun, clever and beautiful indie games. Arcade visitors are going to be impressed and delighted."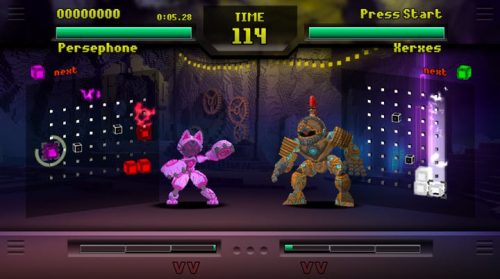 Expert judges included Rao, along with Curator of Exhibitions and Open World exhibition organizer, Theresa Bembnister; Christopher Totten, an assistant professor in the Modeling, Animation, and Game Creation (MAGC) program at the Kent State University Tuscarawas campus and an executive organizer for the Smithsonian American Art Museum Arcade. Joining them was J. Collins, computer science teacher at Hathaway Brown School and games policy expert; Tracy Fullerton, game designer, creator of multi-award-winning game Walden, a game and director of the joint University of Southern California Games Program;  Open World artist and visiting assistant professor and department chair in the Holy Cross College, Department of Creative Arts, Angelo Ray Martínez and Open World artist and tenure-track assistant professor of art at Carnegie Mellon University, Angela Washko.
Classic Games\u2028Arcade visitors will be able to play the classic games Duck Hunt, Space Invaders, Tetris Party, Streetfighter II, The Legend of Zelda: Four Swords Adventures and Pong, as well as new favorites such as Super Mario Maker 2—furnished by Games Done Legit. The classic games will be available to play on real vintage console and arcade hardware. Streetfighter II will be playable on a giant screen, and The Legend of Zelda: Four Swords Adventure is a rare four-player version of the game.
Indie video games include
Airlock by Robert Lauer and Colin Wolfe (Akron, OH),  Ancient Technologies by csanyk (Lakewood, OH), Brukel by Bob De Schutter (Cincinnati, OH), BvR by Ethan Ham & Scott Cavanah (Peoria, IL), Cold Calling by Can't Get Enough Games (Chicago, IL), Dr. Smalls and the Giant Who Forgot His Name by GPLabz (Kent, OH), Flux by Mars Ashton (Detroit, MI), Fragile Equilibrium by Andy Phelps and the School of Communication at American University (Washington, DC), HOUSTON by Zolaire (Seattle, WA), Odds and Deep Ends by Lexi and Kieran (Columbus, OH), Robo Puzzle Smash by PxlPlz, LLC (West Orange, NJ), and When Rivers Were Trails by Indian Land Tenure Foundation and Games for Entertainment and Learning Lab at Michigan State University (East Lansing, MI and Minneapolis, MN).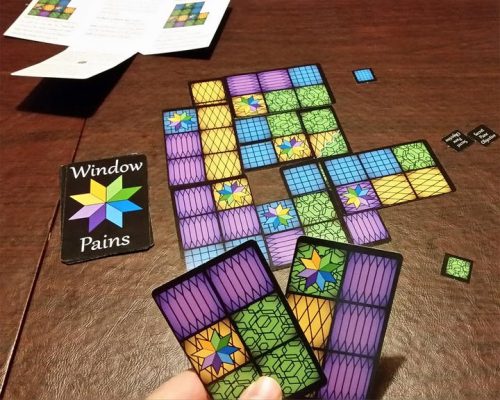 Indie tabletop games include
Flip & Find's Diner by Spontaneously Combustible Games (Cleveland, OH), Lost & Found: Order in the Court – The Party Game by Magic Spell Studios (Rochester, NY), NINE HOLE ROLL by Robert E. and Marilyn J. Merchant (Akron, OH), Quarturn by Andy Malone (Detroit, MI), and Window Pains by Chubby Worm Games (North Canton, OH).
Open World Arcade is made possible with support by the Ohio Arts Council. Additional support is provided by Hilton Garden Inn Akron.
About Open World: Video Games & Contemporary Art
According to a 2018 Entertainment Software Association survey, more than half of all Americans play video games. Visual artists are gamers too, yet video games are rarely examined as a major influence on contemporary art. Open World: Video Games & Contemporary Art draws attention to this phenomenon through the presentation of artworks including painting, sculpture, textiles, prints, drawings, animation, video games, video game modifications and game-based performances and interventions by makers who self-identify as artists.
The artworks in Open World reference a broad cross-section of games, ranging from early text adventure and arcade games to modern massively multi-player online roleplaying games and first-person shooters. Participating artists are influenced by some of the most beloved video game franchises including Super Mario Bros., The Legend of Zelda, The Sims and Final Fantasy.
The exhibition's title refers to open-world video games, which allow a player to roam through a virtual world, freely selecting their objectives. The title also draws attention to the rich opportunities video games offer for creative expression. Through games, artists build immersive, alternate words. They use digital games to create meaning through imagery, music, sound effects, animation and narrative. The rules governing the experience of playing a video game can express a viewpoint and encourage critical thinking or empathy by directing the player's attention to systems at work within the real world.
Participating artists include Ueli Alder (Hemberg, Switzerland), Cory Arcangel (New York), Alan Butler (Dublin), JooYoung Choi (Houston), Joseph DeLappe (Dundee, Scotland), Krista Hoefle (South Bend, IN), Invader (Paris), Butt Johnson (New York), Angelo Ray Martínez (South Bend, IN), Michael Menchaca (San Antonio), Feng Mengbo (Beijing), Joan Pamboukes (New York), Oliver Payne (Los Angeles), Tim Portlock (St. Louis), Tabor Robak (New York), Rachel Rossin (New York), Jacolby Satterwhite (New York), Skawennati (Montreal), Suzanne Treister (London), Nathan Vincent (Los Angeles), Bill Viola (Long Beach, CA), Angela Washko (Pittsburgh) and Mathew Zefeldt (Minneapolis).
Open World is on view at the Akron Art Museum through February 2, 2020.
Open World: Video Games & Contemporary Art is organized by the Akron Art Museum and supported by the John S. and James L. Knight Foundation, the Ohio Arts Council, The Tom and Marilyn Merryweather Fund, the Akron Community Foundation and the National Endowment for the Arts. Additional support is provided by GOJO Industries. Media Sponsorship is provided by Western Reserve PBS.
About the Akron Art Museum
The Akron Art Museum, dedicated to enriching lives through modern and contemporary art, showcases regional, national and international art created since 1850. The museum's collection is presented in a spectacular facility designed by Viennese architectural firm Coop Himmelb(l)au and includes over 5,500 works of art, with a strong focus on contemporary painting, sculpture and photography. Nearly a dozen exhibitions each year present prominent artists in various media including painting, sculpture, photography, video, design and glass.
In addition to its ever-changing collection and exhibitions, the museum offers many opportunities to Live Creative through programs that include films and video, lectures, workshops, tours and concerts.
Museum Information
Address: One South High, Akron, OH 44308
Tel: 330.376.9185
Fax: 330.376.1180
Website: AkronArtMuseum.org
Gallery, Shop and Café Hours: Tuesday – Sunday: 11 am – 5 pm, Thursday: 11 am – 9 pm, Closed Mondays and most major holidays
Bud and Susie Rogers Garden Hours: Monday – Friday: 9 am – 6 pm, Saturday and Sunday: 10 am – 5 pm (weather permitting)
Admission: Adult general admission is $12, Senior (65+) general admission is $10, Student (with valid ID) $8, University of Akron Students, Faculty and Staff (with valid Zip Card) receive complimentary admission, Children (17 and under) are FREE, members receive complimentary admission, Adult with Ohio EBT card $3 (discount available for up to 4 adults per EBT card). Gallery admission is FREE every Thursday.