Codemasters® rolled out the first major DLC pack for DIRT 5™, adding fresh experiences to the acclaimed off-road racing game. Alongside Update 3.00, which adds free content for all players, the Energy Content Pack and free Junkyard Playgrounds items give players new vehicles and a selection of additional Playgrounds items*.
The racer's eclectic car roster is expanded in the Energy Content Pack with four new cars: the Porsche Taycan Turbo S: Alpine A110 Sports X, Chevrolet Silverado 1500 and GMC Sierra Pre-Runner. 25 new Career events are added with new sponsor options and rewards to unlock. The Junkyard Playgrounds content adds more options to the custom arena creator mode, with over 20 new Playgrounds objects. Items range from scrap metal start gates and checkpoints, to a huge fire-breathing dinosaur structure to race under.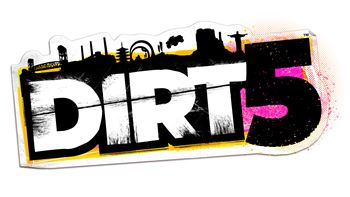 Also available from today, Update 3.00 includes more free content for everyone, headlined by three new iconic official liveries for the Ford RS200, Ford Escort RS Cosworth, and Peugeot 205 T16 Evo 2. The update increases the game's Level cap to 120 and, following feedback from the DIRT 5 community, optimizes performance across the board.
"We have big plans for DIRT 5 in 2021, and this content drop is the perfect way to kick off the new year," said Robert Karp, DIRT 5 Development Director at Codemasters. "Adding new options for multiple game modes, bringing in new cars and events for players to master, and implementing player-requested changes are the team's focuses for this year."
The Energy Content Pack is included in DIRT 5's Amplified Edition and Year One Upgrade, or available to purchase from digital stores, whilst the Junkyard Playgrounds objects are free to all players. Owners of DIRT 5 Amplified Edition or the Year One Upgrade will receive all new content in 2021. The game supports both Xbox Smart Delivery and PlayStation's free upgrade when players switch to an Xbox Series X or PlayStation 5**.
* Standard Edition players can purchase the packs from their relevant digital store.
** Discless consoles require a digital entitlement to upgrade