Codemasters® celebrates the launch of DIRT 5™ on Google Stadia. DIRT 5 offers a diverse mix of game modes from traditional racing across multiple terrains, arena creation through Playgrounds and a host of multiplayer features including three competitive party game modes.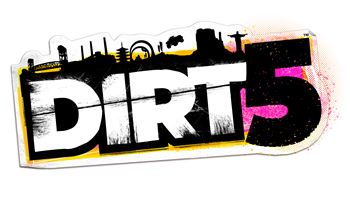 DIRT 5 delivers high-octane racing across 70 routes, 10 locations and 13 vehicle classes. Players must master the likes of rally cars, rock bouncers, buggies, and more if they're to prove themselves in the DIRT Series. Gaming icons Troy Baker and Nolan North star, lending their voices to the Career mode alongside Donut Media's James Pumphrey and Nolan Sykes, as well as cameos from the world of gaming and motorsport.
Playgrounds – a new addition to the DIRT franchise – allows players to Create, Share and Discover custom arenas across three event types; Gate Crasher, Smash Attack and Gymkhana. Once verified by the creator, Playgrounds are available for anyone to download, with global leaderboards available for every arena.
"We're delighted to finally bring DIRT 5 to players on Stadia," said Robert Karp, DIRT 5 Development Director at Codemasters. "Being able to jump into Career, Multiplayer, or Playgrounds from practically any screen is so exciting. We can't wait for players to share their experiences."
DIRT 5 Standard Edition is available on Stadia. The Year One Edition launches in the coming weeks and features additional post-launch premium DLC, exclusive vehicles, and extras. For those wishing to upgrade to the Year One Edition later, the Year One Upgrade will be available through the Stadia store.