Guild Esports announced the signing of Jannis 'JannisZ' Matwin, winner of the most recent Fortnite Champion Series (FNCS) tournament, alongside current Guild athlete and new teammate Hen. JannisZ becomes the fifth member of Guild's #1 ranked EU Fortnite team.
JannisZ, from Germany, is currently ranked third in Europe and is a two-time winner of the FNCS. At only 15 years old, he has amassed 750,000 followers across Twitch, Twitter, YouTube & Instagram, and over $180,000 in tournament winnings.
As well as being the reigning trios FNCS champion, other notable wins for JannisZ include the 2020 Marvel Duo Cup and Fortnite's 2020 Champion Series Invitational Europe – where as a solo, he bested the likes of Wolfiez, aqua & Th0masHD.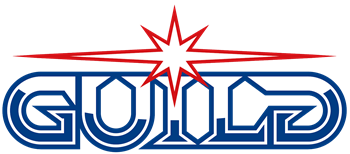 The addition of JannisZ to its already #1 ranked EU Fortnite roster demonstrates the commitment from Guild to find and train the most exciting esports talent. Fresh off the back of its first major trophy win at FNCS, signing JannisZ shows there is no slowing down from Guild as they look to build the most formidable organization in competitive gaming.
JannisZ will join Tai 'TaySon' Starčič, Nikolaj 'Flikk" Frøslev, Henrik "Hen" Mclean and Anas "Anas" El-Abd as Guild's Fortnite 'God Squad' having also recently competed against the roster in Guild's 'Lockdown Ladder' tournaments. He will be competing under the Guild banner in all upcoming European and international Fortnite tournaments, starting with FNCS Chapter 2 Season 6 on 22 April.
Grant Rousseau, Guild's Director of Esports commented, "We've already reached new heights in 2021 with our first major trophy – but to be the best, you need to keep on building  and setting new goals and challenges. Signing JannisZ is part of this continuous growth – he's an exceptional player, and will further strengthen an already dominant Guild EU Fortnite team. We're looking forward to welcoming JannisZ to the squad, and bringing home more trophies for Guild this year".
JannisZ added, "I've achieved a lot in Fortnite – but it was a real highlight to win the recent FNCS trios with Hen. I've gotten to know the Guild squad well, through tournaments and the Lockdown Ladder. Joining the organization and playing alongside some of the best players in the world was an amazing opportunity to take the next step in my career. I'm looking forward to doing my part to bring Guild Esports even more success".
Official Website:  www.guildesports.com