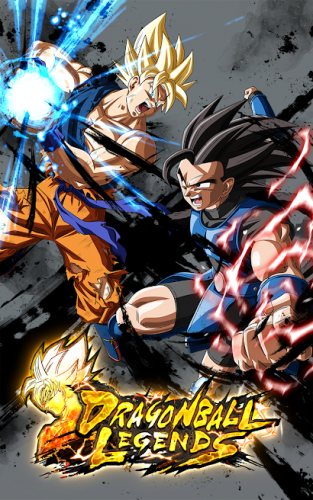 BANDAI NAMCO Entertainment Inc. announced DRAGON BALL LEGENDS – Showdown in Las Vegas, the first-ever global tournament for the immensely popular real-time card battle game. Taking place on May 25th 2019 (PDT), the Showdown will see Earth's strongest DRAGON BALL LEGENDS warriors converge on HyperX Esports Arena Las Vegas (located at the Luxor Hotel and Casino) for the ultimate battle of supremacy! Prizes and timing details for the Showdown will be shared at a later date.
To qualify for the Showdown, aspiring competitors will participate in the "LEGENDS BATTLE ROYAL," an in-app event which will pit fighters against each other in PvP matches with standardized level caps and Limit Breaks. Players who have amassed the most "BATTLE ROYAL POWER" when the dust finally settles will be invited to the final tournament in Las Vegas.

The LEGENDS BATTLE ROYAL will be active during the following windows:

Dates:

March 6, 2019 13:00 CET – March 13, 2019 05:00 CET

(Please refer to the in-app notice for the latest information.)

Times:

13:00–15:00 CET

21:00–23:00 CET

03:00–05:00 CET

The official "DRAGON BALL LEGENDS – Showdown" in Las Vegas website

https://dble-battle.bn-ent.net/en

DRAGON BALL LEGENDS allow for a real-time combat against Dragon Ball fans around the world on your mobile devices. The game is available now as a free download on the App Store and Google Play.