The road to the 2020 Eternal® World Championship begins with the first Eternal Championship Qualifier: The Time of Ancestors, November 16 – 17!
ECQ: The Time of Ancestors also marks the first competitive event using the new Expedition format… What new decks will emerge to take down the competition? We'll find out with $3,000 on the line in the first ECQ of the new season!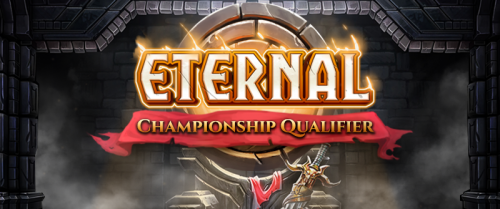 The broadcast coverage of the Finals on Sunday, November 17 at 11 am MST (18:00 UTC), live on Twitch!
Special Twitch Drops will be enabled exclusively on the DWD channel during the broadcast — so if you're not playing in the Finals, make sure to tune in to claim your share of the loot!
Grab your favorite Expedition deck and get ready to take a shot at qualifying for the Eternal World Championship in ECQ: The Time of Ancestors!
Watch live video from DireWolfDigital on www.twitch.tv