The Farming Simulator League (FSL) returns: GIANTS Software kicks off the third season of its esports activities with the first online tournament taking place this weekend. The final of the tournament is broadcasted on the official GIANTS Software Twitch channel on Sunday, November 29th. The live-stream will start at 10am (CET) and will see eight finalists fight for a season price pool worth 250.000 Euros.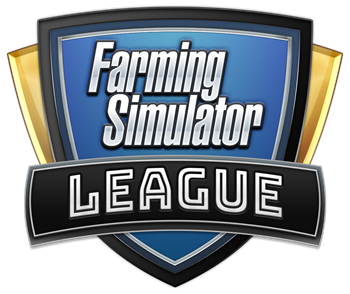 Corteva, Valtra and more enter as new challengers
Continuously supported by engaged sponsors, the FSL kicks-off Season 3 with a lot of new teams and improvements. Main sponsor Corteva Agriscience is upgrading its efforts with deploying an own professional team. It consists of already proven talents from the former Burning-Gamers (BG) team – ensuring an effective entrance into the league.
Valtra, Manitou, PÖTTINGER, Aebi and Hörmann are also new to the field. Among the 13 seeded teams, they have to prove against returning teams like John Deere, Lindner, Krone, Bednar as well as astragon and mYinsanity. Biggest challenger is, of course, Season 2's titleholder Trelleborg. Many more competing teams may be in for a surprise.
More power-ups, challenges and strategies
"We're very excited to see established teams returning to the FSL while new ones are deployed by long-term partners. Special thanks to our sponsors from Corteva and Intel among others – with Corteva even going the extra mile of entering the battle. With mechanics and competitive dynamics refined, we're up for a great season", says Christian Ammann, CEO of GIANTS Software.
The new Tournament Client features new machines, map improvements, power-ups and allows for a multitude of new strategic possibilities. After attending renowned events like Paris Games Week, gamescom and IEM Expo in the past, the FSL will climax at AGRITECHNICA in November 2021.
Free esports DLC available
The free to download Tournament Client for Season 3 invites every Farming Simulator fan and esports enthusiast to register and compete. Based on Farming Simulator 19, the esports game mode requires teamwork to expertly harvest wheat, produce bales and quickly deliver them to a barn. A training mode for newcomers is included. For further information about FSL visit fsl.giants-software.com.