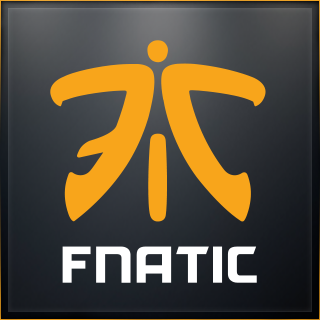 Fnatic and Champion give fans the opportunity to purchase the sell-out Fnatic X Champion hoodie in a first-of-its-kind activation by demonstrating their gaming abilities via the broadcasting platform Twitch.
Build in collaboration with Hackerloop, the game will be playable via a Twitch aim style extension. Players who achieve the best scores, using their eye and hand coordination skills, will gain access to purchase the coveted hoodie for a limited period of time for the price of £100.
The activation will launch on the Fnatic Twitch channel, Friday 28th June at 10:30 AM PST / 18:30 BST / 19:30 CEST
This latest drop follows the Fnatic X Champion hoodie launch in January 2019 as part of a collectors pack for fans that celebrates Fnatic's historic run in 2018 League of Legends Worlds final in South Korea. The pack sold out in 15 minutes on a stream which attracted 10K concurrent views, prompting further demand for the item.
Fnatic Brand Director Beniot Pagotto said "The Fnatic X Champion hoodie represents one of the most demanded products from our fans so we wanted to give them another chance to those who missed out the first time. As a games company at heart, we wanted to do something a little bit different that gave more opportunity to purchase than just being the first person in the queue, adding our own block to the traditional product raffle or drop, which are based on randomness. As we are a leading competitive esports organisation, we're rewarding performance in a unique Twitch ecommerce activation. We are always looking to find innovative ways to reward our fans, collaborating with Twitch and Hackerloop on this activation felt like a perfect fit to accomplish that."
Valentin Squirelo, Hackerloop's founder commented: "Twitch extensions were already a huge engagement driver by offering awesome interactive experiences to the viewers. Thanks to this collaboration with Fnatic we have been able to go even further and use extensions to convert this engagement into direct sales."
The Fnatic X Champion Game will launch on Friday 28th June 2019 at 10:00 AM PST / 18:30 BST / 19:30 CET on the Fnatic Twitch channel.