IndieCade has announced the official festival nominees and lineup for its 2019 North American independent games celebration, hosted October 10-12 in Santa Monica. This year's festival will return to the Center for Media and Design at Santa Monica College and will feature a diverse and curated selection of the industry's most innovative, creative and thought-provoking independent titles. Passes are on sale now and can be purchased here: https://www.indiecade.com/tickets/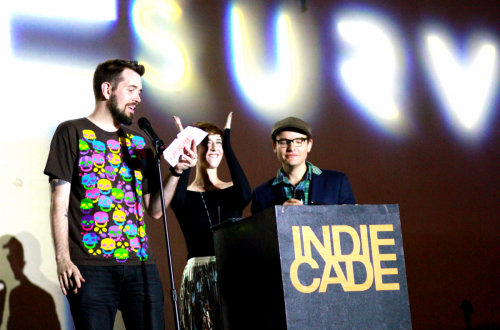 Now in its 13th year, IndieCade will feature a robust festival lineup with gameplay, conference sessions, workshops, performances, screenings and interactive experiences for industry fans, gamers, students, professionals and developers. In addition to featuring this year's nominated titles, IndieCade will showcase more than 100 of the most innovative, recent emerging indie games, playable across console, desktop and mobile platforms, as well as virtual and augmented reality experiences, escape room puzzles, tabletop games, performance art, sports, card games and live action role-playing.
The return of Night Games will offer attendees the opportunity to explore the ultimate gaming playground and live arcade, with interactive games, tournaments and experiences playable under the moonlit sky. Keynotes will feature presenters and projects on the cusp of emerging industry trends, including a must-see discussion on "Participant Agency in Immersive Experiences: Playing the Accessible Unknown" with Meow Wolf Executive Producer Jenny Weinbloom and No Proscenium Editor Kathryn Yu. This year's festival introduces UnConference, an expansion to IndieCade's Signature Town Halls, a festival livestream by the Killer Queen Arcade designers, roundtables with the finalist artists and an all-new Educator Summit.
Additional festival highlights will include presentations, conversations and discussions with top innovators in independent game creation that explore groundbreaking new ideas, trends and technologies. For more information on the 2019 lineup, visit: 
https://www.indiecade.com/conference-2019/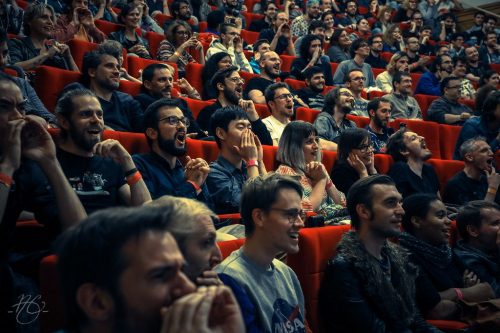 This year's festival nominees were hand-selected by an international jury comprised of past IndieCade finalists, game developers, artists researchers, academics, curators, game writers and journalists. Included are titles created by developers and teams from the U.S, Canada, Australia, Spain, the U.K., China and Ireland, and playable across PC, Mac, Android, Oculus Rift, PlayStation and additional platforms. IndieCade 2019 festival nominees include the following titles, with additional selections to be announced in the coming weeks:
– Apart of Me, by Bounce Works
– ARBox, by Sean Bloom, Martzi Campos & Jesse Vigil
– Biped, by NEXT Studios
– Bird of Passage, by Space Backyard
– Blabyrinth, by Sleeping Beast Games
– Blind Spot, by Sam Friedman
– Creature in the Well, by Flight School Studio
– Dialect: A Game about Language and How it Dies, by Thorny Games
– Dicey Dungeons, by Terry Cavanagh, Chipzel & Marlowe Dobbe
– Do Not Feed the Monkeys, by Fictiorama Studios
– Dubio, by AJ Kolenc & Richard Boeser
– Electric Zine Maker, by Nathalie Lawhead
– ElemenTerra, by Freeform Labs
– Elsinore, by Golden Glitch Studios
– Fujii, by Funktronic Labs
– Grace Bruxner Presents: The Haunted Island, a Frog Detective Game, by Grace Bruxner, Thomas Bowker & Dan Golding
– Headliner: NoviNews, by Unbound Creations
– HELLCOUCH: A Couch Co-op Game, by Carol Mertz & Francesca Carletto-Leon
– HOT SWAP: All Hands On Deck, by Peter Gyory & Clement Zheng
– In Other Waters, by Jump Over the Age
– Inhuman Conditions, by Tommy Maranges, Cory O'Brien, & Mackenzie Schubert
– Iris and the Giant, by Louis Rigaud
– It's Fulfillment!, by Xalavier Nelson
– JUMPGRID, by Ian MacLarty
– Junk, by Sofia Staab-Gulbenkian
– Kind Words (lo fi chill beats to write to), by Popcannibal
– Knights and Bikes, by Foam Sword
– Kroma, by Carol Mertz, Kai Karhu, Francesca Carletto-Leon & Temitope Olujobi
– Letters – a written adventure, by 5am Games
– Liberated, by Atomic Wolf / L. inc
– Mad Mixologist, by ALT Games Lab @ UCSC
– moments, by Sam Wong
– Moncage, by Dong Zhou Yijia Chen
– Mortals for Blinks, by Move38 Jonathan Bobrow, Nick Bentley, Josh Levine & Justin Ha
– Patrick's Parabox, by Patrick Traynor
– Ready? Set. Haiya!, by Rewant Verma & Dhaman Mehta
– Smile for Me, by Gabe Lane and Yugo Limbo
– Spacechat, by Brendon Chung
– sU, by Guillaume Bouckaert
– The Aluminum Cat, by Stephanie Malek & Natalie Zina Walschots
– The Gentle Oraclebird, by Shing Yin Khor & Three Eyed Rat
– The Headlands Gamble, by First Person Travel
– The Occupation, by White Paper Games
– The Under Presents, by Tender Claws
– Tina's Pro-Birding, by Kent Sheely
– Unruly Heroes, by Magic Design Studios
– Vectronom, by Ludopium
– Wanderlust: Travel Stories, by Different Tales
– WarTweets, by Derek Curry & Jennifer Gradecki
– Wizard's Warehouse: The Magick of Retail, by Salyh Industries, LLC
– Ynglet, by Nifflas & Triple Topping & Hotdog
This year's nominees will be eligible for a pool of a dozen awards that celebrate top achievement and innovation across independent gaming, including design, performance, adaptation and more. Honorary winners will include Blast Theory for the Trailblazer Award, organizers of the Color Expo for the Game Changer Award and the Come Out and Play Festival for the Bernie DeKoven Big Fun Award. The awards ceremony will be hosted during the festival and is open to all Friday attendees on October 11th from 6-8:30pm.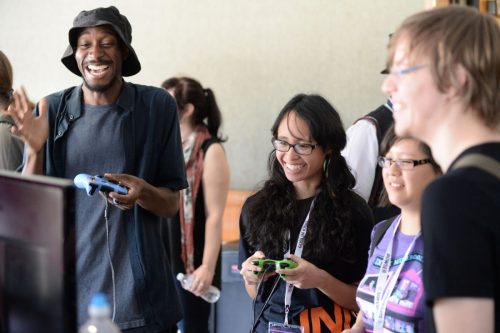 Following the success of the 2018 festival, IndieCade will return to the Center for Media and Design at Santa Monica College (1600 Stewart St, Santa Monica, CA 90404), a state-of-the-art facility and home of local NPR station KCRW. The venue is central to prominent games and entertainment industry companies, accessible for students and creative professionals, and conveniently located near the 26th Street/Bergamot Station on the Metro Expo Line for easy transit. The two-day IndieCade festival is open to the public on Friday, October 11th and Saturday, October 12th, preceded by the exclusive IndieXchange Summit on Thursday, October 10th for industry developers. For more information, visit: http://www.indiecade.com/
ABOUT INDIECADE
Applauded as the "Sundance of the videogame industry," IndieCade supports independent game development globally through a series of international events highlighting the rich, diverse, artistic and culturally significant contributions of indie game developers. IndieCade's programs are designed to bring visibility to and facilitate the production of new works within the emerging independent game community. Annual events include IndieCade East, IndieCade Europe, IndieCade's Showcase @ E3, and IndieCade Festival, the largest gathering of independent game creators in the nation. 
http://www.indiecade.com/