PUBG MOBILE introduces a "Mysterious Jungle" with new features to its classic tactical gameplay in the dense and rugged forest map Sanhok. The jungle themed update has added fresh and fun experience in an already intense battlefield, available starting today.
Players who queue for Sanhok in Classic Mode will have the random chance to activate and get into the new Jungle Adventure Mode, adding several mysterious totems to get different blessings. Players can activate Power Totems, Strategy Totems, and Protection Totems to repair Helmets and Vests, restore Energy and restore Health, respectively.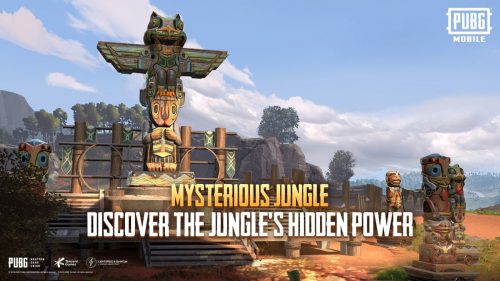 In addtion to the mysterious and powerful totems, players can also experience the following features in the new Jungle Adventure:
Jungle Food – Special fruit now grow throughout Sanhok, and players who loot and consume them have the chance to experience mystical effects. Random Buffs and Debuff allow players to be able to sense Air Drops, restore Health or Energy, or cause dizziness.
Hot Air Balloons – This all-new vehilce allows players to take to the skies and survey the battlefield.
Today's jungle update to the Sanhok map arrives just weeks after a sandstorm took over Miramar, delivering a massive wave of new features. PUBG MOBILE is available to download for free on the App Store and Google Play.
ABOUT PUBG MOBILE
PUBG MOBILE is based on PLAYERUNKNOWN'S BATTLEGROUNDS, the phenomenon that took the world of interactive entertainment by storm in 2017. Up to 100 players parachute onto a remote island to battle in a winner-takes-all showdown. Players must locate and scavenge their own weapons, vehicles and supplies, and defeat every player in a visually and tactically rich battleground that forces players into a shrinking play zone.