By Ian Nowakowski
Just like a flash, Week 2 of the Rocket League Championship Series (RLCS) has come and gone. But, it's left plenty to talk about in its wake! We're here to catch you up if you missed it or to offer you a bite-sized recap to get you ready for Week 3.
With that out of the way, let's take a look at some of the biggest storylines from Week 2!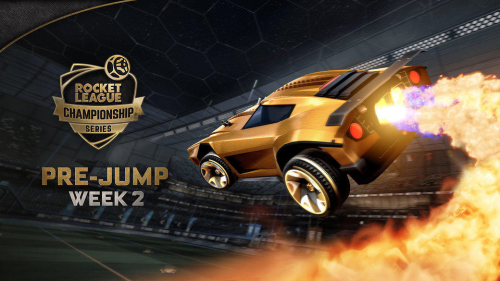 Positive NRG
Their two wins during Week 2 served as an indicator of just how dominant NRG Esports can be moving forward. They started it off with an utter 3-0 thrashing of Birds. Then, they followed that effort up with a huge sweep of G2 Esports that left no doubt as to who the top dog is in North America right now, especially after Cloud9 fell to the Pittsburgh Knights earlier in the day. The combination of electric talent and a fast-developing synergy makes NRG Esports one of the scariest—if not the scariest—Rocket League team on the planet. If the teamwork continues to get even better, then perhaps maybe, just maybe, this is the season that NRG Esports takes the crown at the World Championship.
Going Rogue
Pulling up and changing your trajectory is a tough thing to do in the RLCS. It gets even tougher when you've got all three of your matches with North America's "Big Three" still on the docket. Assuming you drop all three of those matches, the most optimistic outlook for Rogue would be a paltry 2-5 record. As they can tell you by experience, that record puts you in an extremely precarious position. You almost certainly will run a fine line between the Promotion Tournament and the Regional Championship. There's still hope though. Rogue can lean on experience and know that no matter how bleak the Season is looking right now, there's almost always time to change and salvage the situation. The thought of Cameron "Kronovi" Bills in the Promotion Tournament seems unfathomable, but if things don't change, that nightmare could become a reality.
The Big Two?
They're also the two teams that have the pedigree to claim their spots at the top of the pack. Renault Vitality are the reigning World Champions, while Reciprocity recently took home a DreamHack win over the summer. In addition, they both finished in the Top Four of European League Play during Season 7. That type of consistency is hard to achieve in the upper echelon of Rocket League Esports. It may be a touch too early to say they're undisputedly the best teams in Europe, but with other teams around them falling down, both Renault Vitality and Reciprocity have stood tall over Weeks 1 and 2. If their trajectories continue upward, we might just be witnessing the beginning of a "Big Two" era in Europe.
Want to catch this week's upcoming #RLCS8 action? Tune in for the North American RLCS Pre-Show at 11:30 a.m. PDT (6:30 p.m. UTC) on Saturday and the European RLCS Pre-Show at 8:30 a.m. PDT (3:30 p.m. UTC) on Sunday! Both broadcasts can be found on Twitch and YouTube. We'll see you on game day!