Titan Forge Games celebrates SMITE's seventh birthday with an all-new update, headlined by the Talons of Tyranny event.
New Event: Talons of Tyranny
Tthis four-month-long in-game event features dozens of purchasable Skins, plus Quests. In SMITE's storyline, the event is linked to Tiamat's increasing sway over the Battleground of the Gods. The collection reward is Titan Forge's new top-of-the-line shapeshifting Skin: Forgotten Gods Chaac.
Forgotten Gods Chaac is one corporeal vessel shared by three divine souls. As players use his ultimate ability—or a dedicated button—Chaac switches from one god to another.

"Chaac is presented as the last priest of three ancient gods," said Titan Forge
Games Advanced Concept Artist Sven Bybee. "He possesses a relic allowing him to channel each of them and take their visual form. Instead of giving players three uniquely different Skins, I wanted to tie them closely together with a visual storytelling element. The three gods represent three different aspects of humanity: Optimism, Passion, and Rage."
New Battle Pass: Heroes of the Wild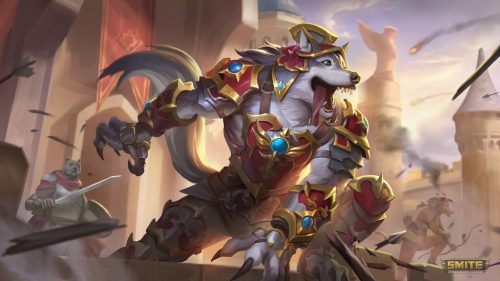 SMITE's new Battle Pass features God Skins celebrating our universal love for pets—with a fantasy twist. In total, four Skins can be unlocked including Heroic Husky Fenrir and Sushi Neko Bacchus.
Free Gifts in Birthday Event
When SMITE celebrates its birthday, players get the gifts!
Seven years after Hi-Rez Studios' mythological action-MOBA came out, a birthday party Event has just started in-game. For fifteen days, one item a day is given for free to everyone logging in. Those gifts celebrate the community that has made SMITE stronger than ever in its seventh year, with community-made fan art turned into in-game profile Avatars.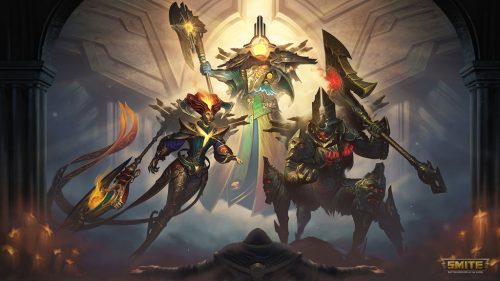 What's more, after unlocking six items, players get a new community-requested Skin, free: Classic Ao Kuang—which is actually a Skin for Kukulkan in reference to his appearance in the earliest days of SMITE.
Website: https://www.SMITEGame.com