SOEDESCO and 18point2 are showing a grand total of four playable games at PAX Australia 2018. The event takes place from 26 to 28 October, at the Melbourne Convention and Exhibition Centre. At booth 3420, visitors can experience Xenon Racer, Truck Driver, 8-Bit Armies and Omen of Sorrow.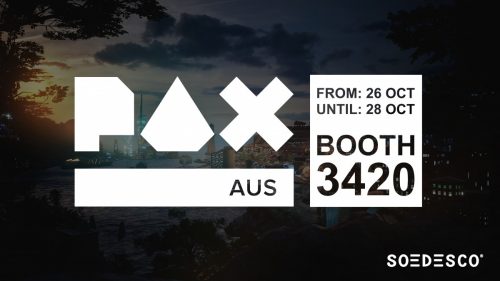 Xenon Racer
PAX Australia visitors can get their adrenaline pumping by drifting at incredible speeds in Xenon Racer, a futuristic arcade racer that was announced just a couple of weeks ago. With the split screen mode, visitors can also challenge each other to a race!
Omen of Sorrow
Those in for a brawl should definitely check out Omen of Sorrow, a PlayStation®4 exclusive fighting game that launches both digitally and physically on the 6th of November. Omen of Sorrow features intriguing creatures from classic legends, such as a werewolf and vampire, all with unique special moves.
Truck Driver
Truck Driver is currently still in closed beta, but PAX Australia visitors will have the chance to hop into a massive truck, hit the road, and experience the true life of a trucker. Meeting new people, getting to know their story and helping them out – it's all part of a trucker's job.
8-Bit Armies
Finally, players should put on their army boots and gear up for war, to crush the enemy's troops in 8-Bit Armies. The colorful and fast-paced Real Time Strategy game launched for PlayStation®4 and Xbox One on the 21st of September. A unique Limited Edition of 8-Bit Armies releases on the 14th of December this year.