KLab Inc., a leader in online mobile games, announced that its head-to-head football simulation game Captain Tsubasa: Dream Team will hold the worldwide Dream Championship 2020 tournament Finals online on Saturday, December 12.
Dream Championship 2020 Overview
The Dream Championship 2020 began in September with the Online Qualifiers and has been held exclusively online in the app. In the final tournament players who won their respective qualifying rounds will compete online to determine who is the number one in the world.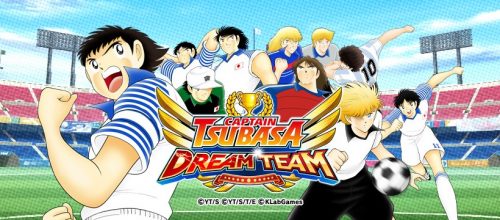 The top 3 players in the world ranking of the Online Qualifiers, the top 3 players from each of the 4 groups of the Final Regional Qualifiers, and the Dream Championship 2019 winner WillOfD, a total of 16 players, will participate in the Dream Championship Finals.
The tournament will be streamed on YouTube Live. Be sure to tune in to watch these exciting matches in real time!
Date
Saturday, December 12, 2020 from 12:30 (Scheduled JST/UTC+9)
Livestream URLs
The tournament will feature live commentary in multiple languages so viewers can enjoy the tournament in their preferred language.
English: https://youtu.be/ApQTkx28K70
Japanese: https://youtu.be/h8BcL2QaR9c
French: https://youtu.be/_ENG82byjno
Spanish: https://youtu.be/nOkz4GOBjuI
Traditional Chinese: https://youtu.be/BfneVbbmMu8
Arabic: https://youtu.be/J3SpxPfBc-M
Schedule
12:30 (JST) – Opening
12:45 – 1st Round
16:55 – 2nd Round
19:05 – Semi Finals
20:25 – Match for 3rd Place
20:55 – Final Match
21:25 – Awards Ceremony
21:35 – Ending
*Schedule is subject to change depending on the situation.
Players
Online World Ranking
1st Place: けいくん
2nd Place: ObitO
3rd Place: 黃金世代★ 夢幻南葛
Dream Championship 2019 Winner
WillOfD《KN
Final Regional Qualifier: Europe, Africa, Middle East Group
1st Place: EK|Badroo0
2nd Place: [JKS]Simon
3rd Place: AU|Benzema
Final Regional Qualifier: Americas Group
1st Place: Diego
2nd Place: IE|Daigo
3rd Place: 《RS》 Jc
Final Regional Qualifier: Asia, Oceania Group
1st Place: 仁仁
2nd Place: 谷行条野@平民
3rd Place: INNxTH
Final Regional Qualifier: Japan Group
1st Place: Dai
2nd Place: シフォン
3rd Place: 幼稚園の暴君
Yoichi Takahashi Appears as Guest of Honor
Yoichi Takahashi, the original author of "Captain Tsubasa", will join as the guest of honor and come watch the finals together. Let's support the players with Mr. Takahashi!
Dream Championship 2020 Winner Prediction Campaign
Event Period: From Friday, December 4 to Friday, December 11 (UTC+9)
Players are invited to predict the winner of the Finals. Those who correctly predict the champion will receive in-game items such as Dreamballs. However, even if your prediction is incorrect, you will still receive rewards just for participating. Be sure to cheer on the competitors and don't miss out on your chance to get items!
Details will be announced on the Dream Championship 2020 website on Friday, December 4th.
How to Enter:
Players can vote in the app. The entry page will be available from the in-game announcement on Friday, December 4 after 16:00 JST (UTC+9).
Official Tournament Website
https://www.tsubasa-dreamteam.com/dcs/en/