Mobile gaming controller developer T2M has partnered with ESL Gaming, the world's largest esports and gaming lifestyle company, to announce a new sponsorship for the Spring Season of the ESL Premiership.
The season got underway on March 1, with Counter Strike: Global Offensive (ESLUK – Twitch), continuing with the ESL Wild Rift Premiership and concluding with the Grand Finals of a soon to be announced title on Sunday, June 27.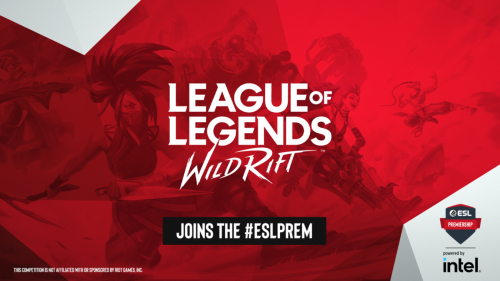 The ESL Wild Rift Premiership is the first mobile title tournament, and will be taking place in the UK, Ireland and Nordic regions beginning with open qualifiers, April 3-4. The open qualifiers, eight-team round robin, and playoffs will culminate in an online, remote play finals held June 19-20. Event coverage can be viewed live beginning April 20 on twitch.tv/esl_lol
Riot Games has brought League of Legends: Wild Rift to North American players via its Open Beta and is available now on Android and iOS devices.
For more information on the ESL Wild Rift Premiership tournament please visit:  esl.im/WildRiftPrem