FACEIT, the world's leading competitive gaming platform and organisers of some of the largest esports events in Europe and North America are pleased to announce that they are partnering with Red Bull to host Season 2 of Red Bull M.E.O. The prestigious mobile esports tournament will see the best mobile gamers from around the globe compete in Clash Royale, Brawl Stars and Hearthstone. The partnership will see FACEIT host online and offline qualifiers in over thirty countries around the world to source the fiercest competitors for the Grand Final in February 2020. Red Bull M.E.O. marks an exciting new phase in the evolution of the FACEIT platform as mobile competitive games become playable for the first time.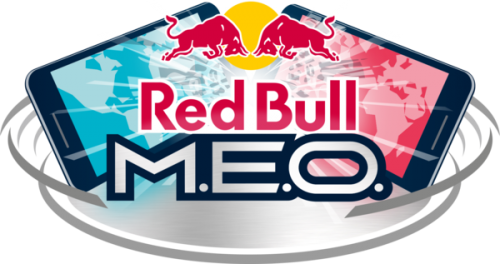 Red Bull M.E.O. is a truly global event and the leading mobile esports tournament offers unparalleled accessibility to players across the globe, inviting them to compete directly from their phone. The best players on the planet are summoned to prove their worth on the national stage in Clash Royale, Brawl Stars and Hearthstone before being welcomed to the Grand Final. Winners of national qualifiers will go on to represent their country in an all-expenses paid trip to battle it out against the top ranked players from other regions for the title of best mobile player in the world.
Season 2 follows on from the success of Red Bull M.E.O. Season 1 where the finals were held at the Warsteiner Music Hall in Dortmund, Germany. Season 2 will see competitive mobile gamers from over thirty countries attempt to make history; just like Liam 'ThunderStruck' McCarron, last year's Clash Royale winner, or Team Consty's winning Brawl Stars line-up.
"M.E.O. is one of the most exciting tournaments on the competitive mobile scene. As a truly global competition we have an enormous talent pool to source the very best players in three of the most dynamic titles in esports," said Michele Attisani, Co-Founder & CBO of FACEIT. "We're working closely with Red Bull to make sure each qualifier offers a world class standard of competition to attract the very best competitors from each region."
Qualifiers are set to take place in: Austria, Belgium, Bosnia, Bulgaria, Brazil, Canada, Chille, Colombia, Croatia, Cyprus, Czech Republic, Denmark, Egypt, France, Germany, Greece, Hungary, India, Italy, Japan, Jordan, Kenya, Lithuania, Mexico, Netherlands, Philippines, Portugal, Qatar, Russia, Slovakia, Spain, South Korea, Switzerland, Taiwan, Turkey, UAE and the UK.
The Grand Final will take place in February 2020 and the location will be revealed soon.
For more information on Red Bull M.E.O. visit www.redbull.com/meo