The 2021 Overwatch League season schedule was revealed on Saturday, along with a format that comprises four tournament cycles and plenty of cross-region play. Like last season, teams will play three weeks of regional qualifying matches to determine tournament qualification and seeding, but this year—conditions permitting—teams from both regions will have a chance to fight head-to-head for each tournament title.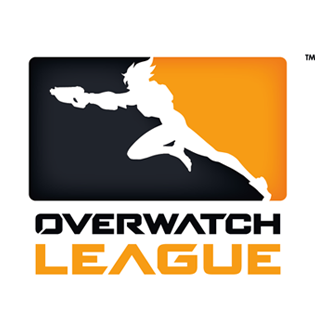 Tournaments aside, 18 weeks of regular-season competition is a lot of Overwatch, so we're going to break down some of the biggest matches on the horizon. Think of this as your starter pack; after all, the fun part is seeing who develops that unexpected rivalry and who emerges as a dark horse as the season progresses.
GRAND FINALS REMATCHES
The top of the pack in the East has gotten crowded all of a sudden, after the Philadelphia Fusion relocated across the Pacific for the 2021 season. Three of the four Grand Finals Weekend participants are now in the same region, meaning there are a few ready-made rivalries. These are the dates to watch out for:
April 17 (Week 1): Philadelphia vs. Seoul—they play again in Week 18
May 30 (Week 7): Seoul vs. Shanghai—they play again in Weeks 12 and 18
July 4 (Week 12): Philadelphia vs. Shanghai—they play again in Week 16
REGIONAL RIVALRIES
RIP, Battle for Los Angeles, you gave us some good times. Although the Los Angeles Valiant have moved to the East, there are still a few good old-fashioned regional rivalries to look forward to in 2021:
April 16 (Opening Day): Houston vs. Dallas—the first of two Battle for Texas matchups this season, with the other coming in Week 13
April 17 (Week 1): Toronto vs. Vancouver—the Battle for Canada will take place twice this year, the other coming in Week 11
April 30 (Week 3): Shanghai vs. Hangzhou—the two most closely situated teams in China could produce some barnburners in their three meetings this year (they also play in Weeks 6 and 13)
June 25 (Week 11): London vs. Paris—both teams have adopted largely European rosters this year, and they'll battle twice for continental supremacy (also in Week 18)
HELLO OLD FRIENDS
After a volatile offseason that produced a ton of roster shuffling across the league, the 2021 season is primed to offer up some matchups that will pit players against their former teams—and, in some cases, longtime teammates.
April 16 (Opening Day): LA Gladiators vs. San Francisco—this one is especially juicy, as main support Grant "Moth" Espe left the team he won two championships with to join their in-state rivals
April 29 (Week 3): Washington vs. Boston—damage star Tae-Hee "Jerry" Min faces his former team
April 30 (Week 3): Seoul vs. New York—longtime NYXL mainstays Jong-Ryeol "Saebyeolbe" Park and Tae-Sung "Anamo" Jung departed as free agents, only to sign with one of their biggest rivals in Seoul
May 22 (Week 6): New York vs. Philadelphia—another NYXL legend, main tank Dong-Gyu "Mano" Kim, takes on his former team in a revival of a great rivalry from the inaugural season
July 4 (Week 12): Vancouver vs. Houston—damage-dealer Jiri "Linkzr" Masalin spent three years with the Outlaws and now has a chance to prove a point with his new team
July 30 (Week 16): Dallas vs. Paris—the 2020 Eternal squad migrated en masse to Dallas in the offseason, and this is their only scheduled showdown against the new European squad that was signed to replace them
Aug. 13 (Week 18): Florida vs. LA Gladiators—new Mayhem main tank Min-Seok "OGE" Son only spent a year with the Gladiators, but his first time facing his former team could add a spark to this late-season matchup
THE WILD WEST
Philly's move to the East this season opens up an intriguing power vacuum in the West behind the Shock. In our inaugural GM Poll, the three teams who garnered the most points behind San Francisco were the Gladiators, Fuel, and Justice; the Mayhem, who finished fourth in the North America standings in 2020, weren't far off either. These are the teams most likely scrambling for prime positioning in the West, which could make the following head-to-head meetings that much more important:
April 17 (Week 1): Dallas vs. LA Gladiators
April 24 (Week 2): Washington vs. Dallas—crucial start to the season for the Fuel
June 3 (Week 8): Florida vs. Dallas
June 4 (Week 8): Florida vs. Washington—a week with big implications for the Mayhem, who will also play these same two teams later in Week 12
July 10 (Week 13): LA Gladiators vs. Washington
All 2021 matches will be broadcast live and on demand on the Overwatch League YouTube channel.