KRAFTON, Inc. announced the Europe and Americas qualification process for PUBG Global Championship (PGC) 2021 – the most prestigious event in the PUBG Esports calendar taking place in November.
The Europe and Americas regions aligned to create a standardized methodology that will be used for PGC 2021 qualification. As part of the new system, the regions' rosters will earn PGC Qualification Points by performing well at various PUBG Esports tournaments throughout the year. All points earned will be added to regional leaderboards so fans can track how their favorite teams are performing. The system was built considering PUBG Esports' three major pillars – fans, players and global competitions – and will provide a meritocratic structure that rewards consistently high-performing sides.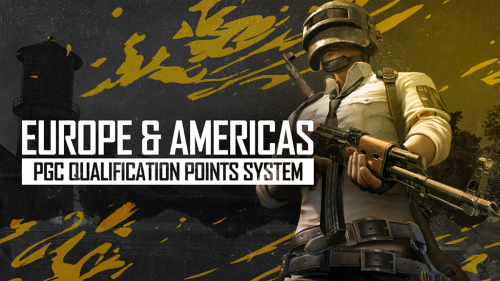 Rosters competing in global online PUBG Continental Series 4 and 5 events will receive a larger portion of the PGC Qualification Points, however teams will also have an opportunity to earn points at third-party events.
The first opportunity to earn PGC Qualification Points will be at The ESL PUBG Masters: Spring, where Europe's top PUBG sides will battle it out for a share of the $50,000 USD prize pot. The tournament will hold an open qualification round, meaning any roster from the region can fight for a place at the main event. A full rundown of tournament dates can be found below.
The breakdown for the ESL PUBG Masters tournaments in the Americas are as follows:
Phase 1

Round 1: April 7-8, 2021
Round 2: April 10-11, 2021
Round 3: April 13-14, 2021
Group Stage: April 16-18, 2021
Grand Finals: April 23-25 & April 30-May 2, 2021

Phase 2

July/August (Exact dates to be shared at a later time)
The breakdown for the ESL PUBG Masters tournaments in Europe are as follows:
Spring

Qualifier: March 31-April 2, 2021
Stage 1: April 10-11, 2021
Stage 2: April 16-18, 2021
Grand Finals: April 23-25, 2021

Summer

July (Exact dates to be shared at a later time)
Sign-ups