Project CARS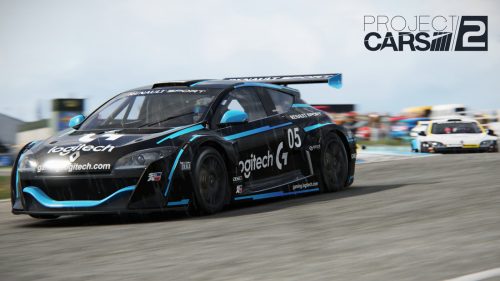 Sign-ups are open for the Spring 2019 season in the Actrollvision Community Racing 'Triple Threat' League on all platforms.
As always, the aim of ACR's leagues is to give drivers of all abilities a taste of league racing action. Each platform has separate tiers for Beginners, Intermediates and Pros. Relegation and promotion between the three leagues each season adds some extra spice to the competition too. The next season begins in the first week of March, and sign-ups are open now.
The PC league will take place on Mondays:
Beginners: Renault Clio at 7pm GMT
Intermediates: Renault Megane Touring Car at 7:30pm GMT
Pros: Renault Megane Trophy at 7:30pm GMT
The PS4 league is on Tuesdays:
Beginners: Mercedes AMG A45 Touring Car at 7pm GMT
Intermediates: Mercedes AMG GtT at 7:30 GMT
Pros: Mercedes AMG GT1 at 8pm GMT
The Xbox league is on Thursdays:
Beginners: Ginetta GT5 at 7pm GMT
Intermediates: Ginetta GT4 at 7pm GMT
Pros: Ginetta GT3 at 7pm GMT
Seasons will start in the first week of March, and run for ten continuous weeks.
All races will feature 10 minutes of qualifying and a 20 minute timed race. With the exception of the PC Intermediates and Pros, who will run in multi-class races each week with 20 minutes of qualifying and 40 minute races. All will race from day into night, with tyre wear on and default setups.
Visit the links below for more information and to sign-up.
ACR Discord: actrollvision.com/discord
ACR Website: actrollvision.com
Live races: twitch.tv/actrollvision
And finally, don't forget to sign-up for the Challenger Class in the Playseat® SMS-R Series 2019. The first qualifying round in our 2019 esports season gets underway next week. Head to the series page for more details about the competition.
Watch live video from Actrollvision on www.twitch.tv