Last Saturday, the San Francisco Shock became the first team in Overwatch League history to win back-to-back championships, as the team defeated the Seoul Dynasty 4-2 to win the 2020 Overwatch League Grand Finals. The Shock also won the 2019 Grand Finals when they took down the Vancouver Titans.
Nam-joo "Striker" Kwon helped lead San Francisco to the title, winning the 2020 Grand Finals MVP presented by T-Mobile for his stellar play on heroes Tracer and Hanzo. Striker's 72 final blows in the match led all San Francisco players. He joins his teammate Hyo-bin "ChoiHyoBin" Choi, who was named Grand Finals MVP in 2019.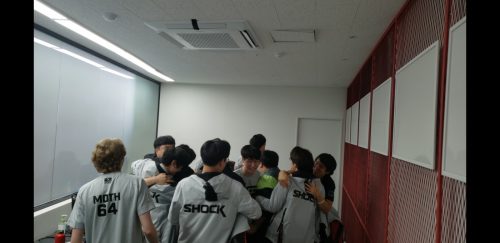 The match was broadcast live on YouTube, Bilibili, Huya, Netease CC, and OverwatchLeague.com, where millions of fans were treated to a special online broadcast showcased on a bespoke virtual stage. Fans appeared on-broadcast cheering for both teams on the T-Mobile Skybox, and their voices were heard through a "Cheer from Home" feature. Viewer rewards, including a special in-game Tracer skin and spray, were given to fans who linked their accounts while tuning in. 
"I'm proud of the entire Overwatch League staff around the world who worked incredibly hard to put on a great show for our fans. Thank you to all four teams who competed this week as part of our 2020 Grand Finals, and congratulations to our winners, the San Francisco Shock," says Jon Spector, Vice President of Overwatch Esports at Blizzard Entertainment. "We steadily built momentum through a challenging 2020 season, and early results today are pointing to this event having the best viewership of the season. See you in 2021!"

While the 2020 Overwatch League season has come to an end, roster construction for 2021 begins on Oct. 12. Full roster construction rules are live on OverwatchLeague.com. Other details on how player movement will work this offseason will be revealed later this month.

Keep up with all of the latest Overwatch League news and content on the Overwatch League website.