The Overwatch League announced its Week 11 schedule, along with the first unified Hero Pool that coincides with available heroes in the game's competitive mode.
Widowmaker, McCree, Reinhardt, and Brigitte are ineligible to be played in the Overwatch League as well as competitive Overwatch this week. For more information on recent Hero Pool changes, visit overwatchleague.com.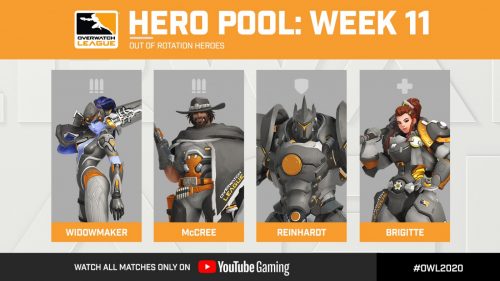 The Week 11 schedule features nine games spread across four consecutive days, beginning Thursday, April 16, and concluding Sunday, April 19. For the full schedule and local start times, visit overwatchleague.com/schedule.
Keep up with all of the latest Overwatch League news and content on the Overwatch League website.