PUBG Corporation announced that the acclaimed Battle Royale title, PLAYERUNKNOWN'S BATTLEGROUNDS (PUBG), is available on Stadia, the new generation gaming platform from Google. PUBG and Stadia continue to revolutionise the Battle Royale scene by offering gamers unprecedented convenience through cloud-based gaming that lets you play instantly across multiple screens, including TVs, PCs, laptops, tablets, and mobile devices.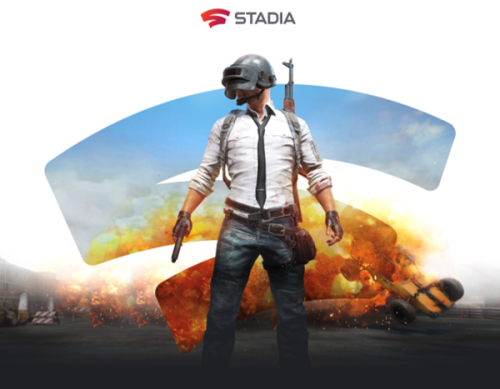 Gamers across North America and select European countries can drop in today and start playing PUBG on Stadia immediately. With cross-platform parties and cross-platform play included when playing with a controller, Stadia gamers can find their friends on console and battle together for that elusive chicken dinner. With the recent release of PUBG Season 7, it also means that gamers can explore the refreshed Vikendi map, Dinoland theme park, speeding trains, and all the other updates that are available to start playing instantly.
"PUBG pioneered the Battle Royale genre, and we're excited to continue evolving and growing our audience with Stadia, the pioneer in cloud-based gaming," said Ashley Youngsun Nam, Head of Console for PUBG Corporation. "With instant access to PUBG through Stadia Pro and access to cross-platform play, gamers have no excuse but to drop-in and land, loot, and survive in our iconic Battle Royale experience."
In PUBG, up to 100 players parachute onto a remote island to battle in a winner-takes-all showdown. Players must locate and scavenge their own weapons, vehicles and supplies, and defeat other players in a visually and tactically rich battleground. Since its release, PUBG has sold over 65 million copies to date and surpassed the 55 million daily active users mark on all platforms (excluding China).