KRAFTON, Inc., responsible for entertainment properties such as PLAYERUNKNOWN'S BATTLEGROUNDS (PUBG), recently held an online PGI.S press conference that kicked off the event and detailed the upcoming PUBG esports plan for 2021. During the press conference, Head of PUBG esports, Minho Yi, spoke about the upcoming schedule and direction of the program.
Beginning with PGI.S, KRAFTON, Inc. will hold a total of four global esports events in 2021. Based on the success of last year's PUBG Continental Series (PCS), which helped expand engagement and viewership, the format will return this year with PCS4 being held in June and PCS5 held in September. With a focus on bringing the world's best teams together, the action will culminate with the PUBG Global Championship (PGC) in November.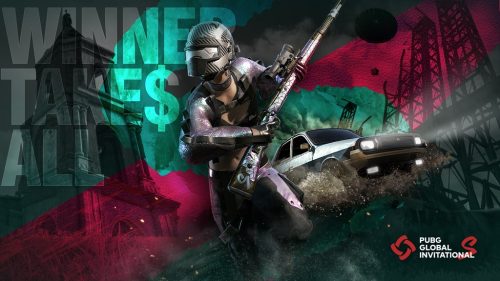 Once PGI.S concludes on March 28, PUBG esports will look towards PCS4 and 5. Similar to last year, PCS events are online regional tournaments taking place across Europe, Asia, Asia-Pacific, and Americas, which now includes North America and LATAM. Each of the teams will fight for the right to be crowned their region's Grand Champions. More details will be announced at a later date, however, fans can expect more matches throughout each tournament.
Culminating at the end of the year, PGC will once again bring together the world's best players in November for the 2021 PUBG esports grand finale. Teams will qualify based on the points they collect throughout each of the regional PCS tournaments. Additional ways for teams to earn qualifying points for the tournament will be revealed at a later date. The teams with the most points towards the end of the year will advance to PGC and fight against the world's best for the ultimate Chicken Dinner.

In addition to revealing the overall structure of the 2021 program, the press conference went on to detail how PUBG esports aims to focus on three areas: its fans, its pro players, and global representation. The fan experience is a critical component of the program, which aims to create a convenient and interactive viewing experience. The pro player experience is equally important, with a focus on increasing prize pools and larger revenue sharing. Finally, global competition continues to be an important theme throughout 2021 as each competition will test the world's best to compete against each other. The press conference also revealed that the Pick'Em Challenge will continue for each of the four events and the PUBG esports ecosystem will add additional third-party events throughout the year.
For the latest information on PUBG esports, please visit https://www.pubgesports.com/en