he PUBG Global Championship 2019 (PGC) continued over the weekend as the Semifinals were held at OGN Arena. After three days of heated action, sixteen teams from around the world punched their tickets to the Grand Finals in Oakland, California (Nov. 23-24), where they will battle it out for the ultimate chicken dinner – a $3 million USD prize pool.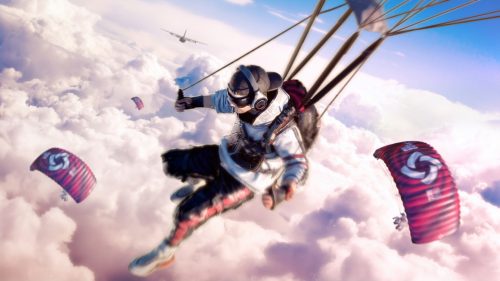 The PGC Semifinals narrowed the field down to a compelling group of front runners and underdogs for the Grand Finals. Faze Clan, an early favorite, was nearly eliminated, but a spectacular 18-kill chicken dinner in the last match of the weekend was just enough to get them to Oakland. Meanwhile, upstarts like Lazarus, The Rumblers and WClick made their presence felt, with Lazarus having a particularly impressive showing and scoring the most points during the Semifinals. For a complete breakdown of how the Semifinals Stage played out, please visit: https://www.pubgesports.com/news/pgc-semifinals-day-three-guess-whos-up
The lineup is now set for this weekend's climactic Grand Finals, with the teams below ready to parachute into the final drop point of the 2019 season—the Oakland Arena. The Grand Finals will start at 5:00 p.m. PT each day from Nov. 23–24. Fans can check out https://watch.pubgesports.com/ to watch it all live.
For fans looking to watch the PGC Grand Finals in person, tickets are still available. All ticket holders who attend the Grand Finals at Oakland Arena will also receive a full set of PGC in-game items. For more information about tickets, please visit: https://www.ticketmaster.com/pubg-tickets/artist/2693879.
Crowdfunding continues to raise the stakes for the Grand Finals, with the sale of PGC in-game items contributing an extra $1 million to this weekend's prize pool. That brings the overall prize pool to $3 million (and counting) as the top 16 PUBG squads get ready to face off to be crowned PUBG Global Champion.