After a school year like no other, Stride, Inc. is looking to give students, and families a way to learn new life-long skills, and have a little fun. Starting this summer, with Stride's eSports Summer camp, Stride will grow eSports participation to at least 10,000 students nationwide and expand its services to offer an eSports Competition against the best gamers in the world.
Stride powered schools are the perfect place for students to learn and excel in not just academics but in sports of all kinds. And with Stride's national reach and ability to bring some of the top players in to work with students, the 2021/22 will be an amazing experience.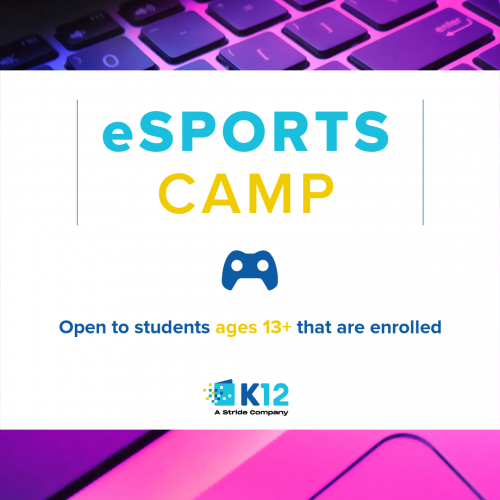 Running June 24 – August 13 and entirely online, the free camp is open to students 13 and older who are already enrolled in a Stride K12-powered school.
Each session is led by a professional eSports coach from Gamer Sensei, specialized in teaching leadership skills while playing online games in a secure environment. The camp includes a weeklong leadership, teamwork, and communication skill development curriculum before the online tournaments begin. Students will play Fortnite, Rocket League, League of Legends, and Ultimate Smash Brothers.
The eSports program is just one part of Stride's free summer camp and course offerings. Stride K12 Virtual Summer Camps and Courses are open to students in grades 6-12 and include a broad range of topics such as career exploration, math, entrepreneurship, theatre, music, computer coding, and nursing. For more information on eSports at Stride K12-powered schools, visit Stride's eSports League website.