The Project CARS 3 "Electric Pack" DLC is available as part of the Project CARS 3 Season Pass for all players on PlayStation 4, Xbox One, and PC, and as a standalone purchase.
The DLC shines a light on the vehicles of the future with four astonishing electric-powered sports and race cars: 2020 Porsche Taycan Turbo S, 2020 Volkswagen ID.R, 2019 Nio EP9, and, for the first time in a racing sim,  the 2020 Audi AI:RACE.
The "Electric Pack" also features a free new track for all players, the beloved Dutch racetrack at Zandvoort complete with three unique layouts.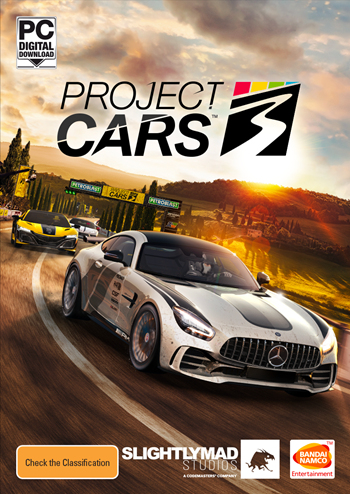 The "Electric Pack" cars:
– The 2020 Porsche Taycan Turbo S is "soul, electrified". 750hp,  0-100kmh in 2.5s, and a brain-warping 1.3Gs under full acceleration.
– The 2020 Volkswagen ID.R is the first car to break the 8-minute barrier at Pikes Peak and lapped the Nürburgring in a jaw-dropping 6:05.336—the fastest electric vehicle in the world.
– The 2020 Audi AI:RACE is Audi's design and technical all-electric concept car with 765hp in boost mode and 0-100kmh in a blink over 2s. LMP1-like performance.
– The 2019 Nio EP9 holds world records for production cars on many tracks around the world and tops out at a blistering  350kmh.
The "Electric Pack" also includes:
Latest "Season 7" Formula E liveries
16 themed career events
New "Electric Pack-based" achievements and trophies
12 Liveries / 20 Decals / 5 Patterns
5 Rims / 10 Tires
10 License Plates / 5 Race Numbers
1 new character with 10 outfits and 10 helmets
The "Electric Pack" is the final additional content for Project CARS 3. The "Power Pack", "Legends Pack", and "Style Pack" are already available, each featuring one free track available for all Project CARS 3 players.