The PUBG Global Championship 2019 (PGC) is underway with the Group Stage concluding last weekend. The 24 surviving teams will now move on to the Semifinals this weekend (Nov. 15-17) to determine which 16 teams will progress to the Grand Finals in Oakland, California (Nov. 23-24).

VC Gaming took the initial competition by storm and has set the tone for how aggressive playstyle will be at PGC. The team dominated the leaderboards with enough kills to hang out in the top spot all day, with the final tally giving VC gaming a staggering 22 point lead on Global Esports XSSET and TEAM QM. For a full look at how the Group Stage played out, please visit: https://www.pubgesports.com/news/vc-gaming-locks-down-elimination-group.
Looking towards this weekend, PUBG Esports fans can look forward to the teams below dropping into the Battlegrounds during the Semifinals. The Semifinals will start at 5:00 p.m PT each day from Nov. 15-17. Please tune in at https://watch.pubgesports.com/ to catch all the action live.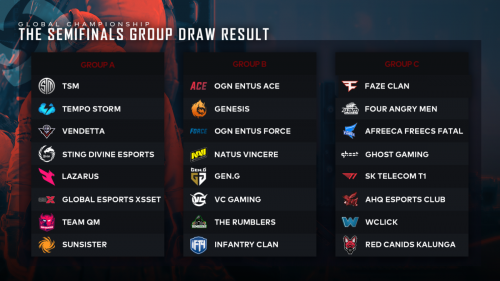 Tickets are still available to see the PGC Grand Finals in person at Oakland, CA. A PGC Grand Finals ticket comes with a full set of the PGC in-game items currently being sold in-game. For more information, please visit: https://www.ticketmaster.com/pubg-tickets/artist/2693879.
Crowdfunding of the PGC items has already contributed an extra $1 million to the overall prize pool, bringing the total up to $3 million and counting, raising the overall stakes for teams as they do battle for the ultimate chicken dinner!